[Cartes] Aquarius Deux séries concernant des dessins
|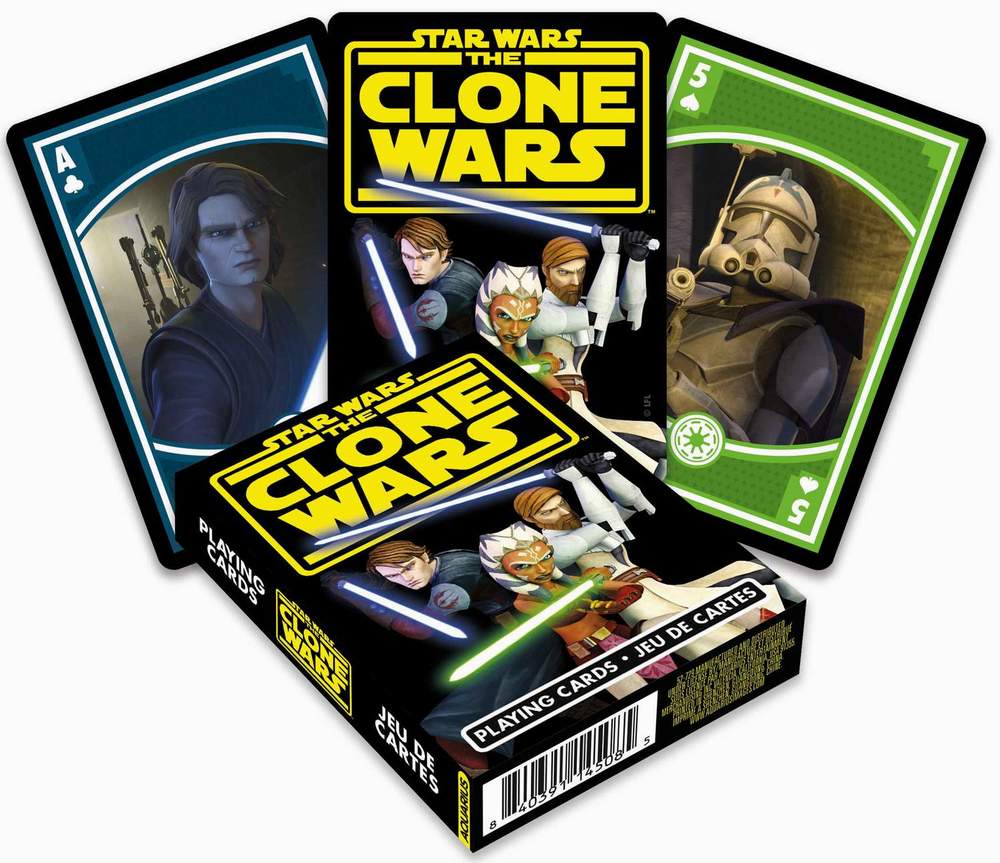 Cet été sera chaud et rempli de decks édités par Aquarius.
Voici donc 2 séries l'univers étendu télévisé et sur la base de la Saga.
On commence par The Clone Wars.
Ce deck s'attarde donc sur la série animée The Clone Wars avec apparemment des cartes se focalisant sur les personnages.
On en saura plus quand on aura plus de visuels.
Puis on a Star Wars Concept Art.
A l'instar du deck édité par Cartamundi, on retrouve ici les dessins conceptuels qui ont donné vie aux idées farfelues de George Lucas.
Le dos des cartes montre l'affiche des premières versions des personnages principaux.
Le prix pour chacun est de $9.99 et c'est prévu a priori pour fin juillet.
Conceptement vôtre.
Share and Enjoy