[Cartes] Aquarius Deux séries de cartes à jouer sur la série The Mandalorian
|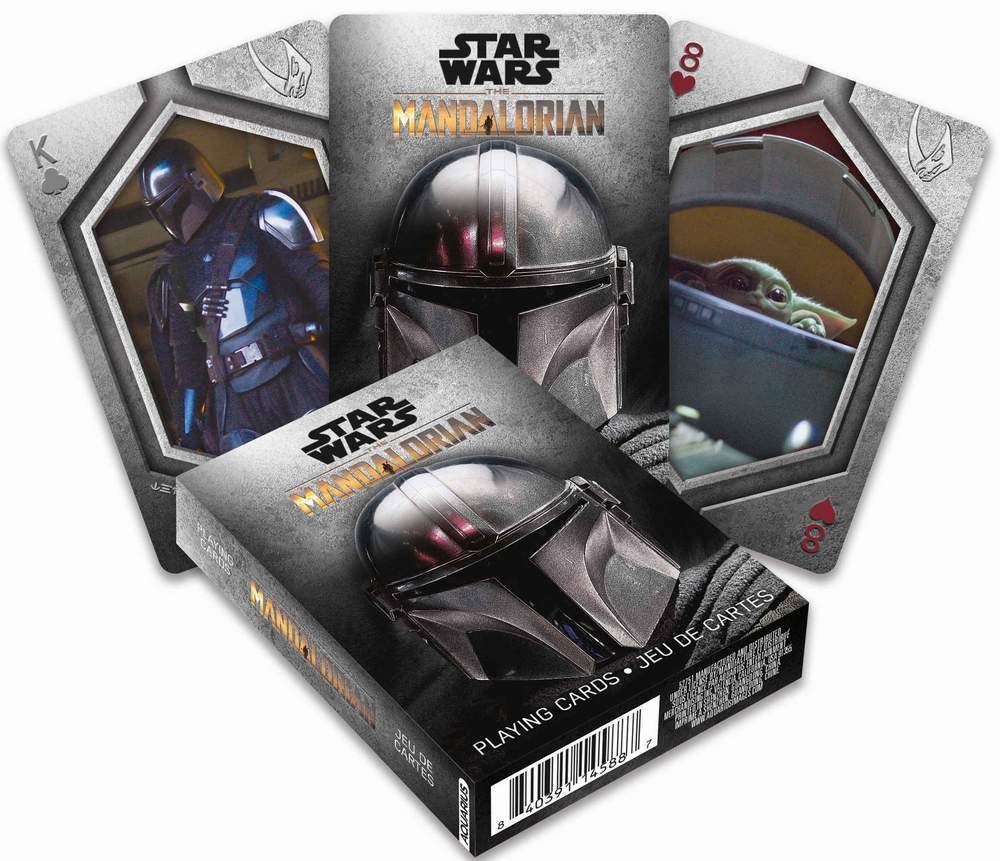 Aquarius n'en finit pas de sortir des decks.
On commence par The Mandalorian Photos Playing Cards.
Comme son nom l'indique, les visuels des cartes sont issus de la saison 1 de la série TV The Mandalorian.
On y verra le chasseur de prime mais aussi l'Enfant, forcément, il n'est jamais oublié celui-là.
Les cartes sont dans les teintes grises comme le Beskar.
Dans les coins, on retrouve les couleurs et les valeurs des cartes ainsi que le blason du Mando "le Clan de Deux" représenté par le Mud Horn.
Le dos des cartes montre en gros plan le casque de Din Djarin.
Perso, je trouve cette série assez classe.
On passe à The Child Shaped Playing Cards.
On peux dire que ce deck ets original car les cartes ont la forme de la poussette de Baby Yoda, oui ok du couffin, soyons précis.
Et c'est plutôt cool.
Les cartes sont couleur sable avec du texte en aurebesh.
Maintenant reste à savoir si les images sont les mêmes que pour le deck The Mandalorian : The Child.
On verra quand je les aurai en main.
Il est vrai que le Mando est à la mode en ce moment mais j'aime bien ces decks, donc ça ne me dérange pas.
Le prix pour chacun est de $9.99 et c'est prévu pour fin juillet normalement.
Mandoment vôtre.
Share and Enjoy