[Collection] Funko Une nouvelle vague de Pop dévoilée !
|
Haaaaa ! Depuis le temps qu'on l'attendait, Funko l'a fait !
Mais de quoi je parle ? Des Pop! The Clone Wars, bien sûr ! Le fabricant vient tout juste d'annoncer une première vague consacrée à la série TV narrant les batailles de la guerre des clones !
Pour commencer, 4 Pop! The Clone Wars seront disponibles partout en magasins d'ici Août 2018 : Anakin Skywalker, Obi-Wan Kenobi, Yoda et Ahsoka Tano ("version Saison 3″).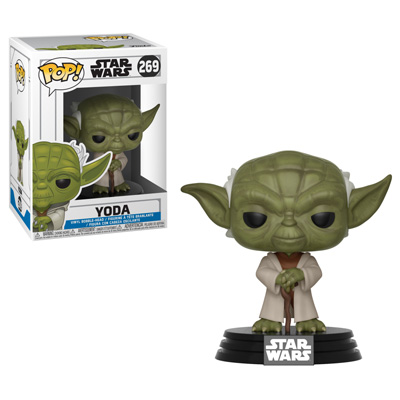 Une Ahsoka Tano telle qu'elle apparait au début de la série sera également vendue, mais en exclusivité chez Hot Topic !
Enfin, le chasseur de primes Cad Bane a également été dévoilé. Pour celui-ci, il faudra vous rendre au San-Diego Comic-Con qui a lieu le mois prochain puisqu'elle sera disponible en tant qu'exclusivité là-bas.
Voilà pour ces annonces qui font plaisir ! J'espère voir très vite d'autres personnages de la série débarquer chez Funko sous peu ! Et vous, êtes-vous ravis par ces nouvelles ? On en parle sur le forum !
Share and Enjoy