[Collection] Gentle Giant Récapitulatif des annonces PGM 2017
|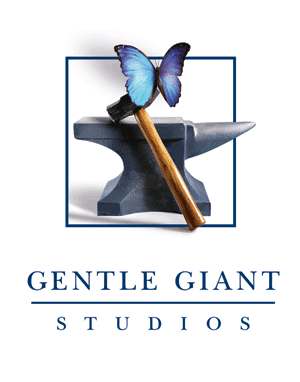 Salut à tous,
Avant de passer aux news, petite récap pour les nouveaux de ce que veut dire PGM. Tout d'abord, PGM, c'est le diminutif de Premium Guild Membership. Il s'agit d'un abonnement que Gentle Giant propose à l'année et qui permet d'obtenir des réductions, des versions exclusives de leurs produits ainsi que des cadeaux.
Le système vient d'être réformé et contient désormais trois niveaux d'accès : Platinum, Gold et Silver. Pour accéder à ces statuts, il faut payer entre 50$ pour le Silver et 150$ pour le Platinum. Les cadeaux et réductions ne sont bien évidemment pas équivalents à l'arrivée. Voici une photo, que nous propose Gentle Giant, récapitulant l'offre.
Place aux annonces maintenant :
En tant que membre PGM, vous aurez accès aux objets suivants :
– Le mini buste d'Obi-Wan Kenobi comme vu dans Un Nouvel Espoir (à noter qu'il s'agit du deuxième buste pour Obi pour le film Un Nouvel Espoir après celui de 2007)
– La figurine de l'empereur dans sa version géante (30 cm) dans la collection Jumbo Kenner
– Le mini buste de FN-2199 tiré du Réveil de la Force
– La statue de Darth Revan tiré du jeu-vidéo Knight of the Old Republic
– Le mini buste de Lobot tiré de l'Empire contre-attaque
– à noter qu'en dehors de Star Wars, un buste inspiré du comics Old Man Logan (et non du dernier film) sera également disponible
Les bustes et la figurine jumbo sont à l'échelle 1/6 alors que la statue est à l'échelle 1/8. Pas encore de quantité annoncée mais ça tourne généralement entre 500 et 1500 pièces par statue/buste/figurine.
À noter que vous pouvez commander en plus de votre abonnement, des gifts supplémentaire pour 120$ la pièce. Si vous souhaitez par exemple 3 des 6 gifts, il faudra donc souscrire à un compte platinum à 150$ (qui donne accès à 2 gifts) plus 120$ pour le troisième.
Attention, acheter via le site de Gentle Giant implique des frais de port élevé (40$ par envoi minimum) et une plus que probable intervention de la douane donc renseignez-vous bien ! Mais ce sont par ailleurs des exclusivités qui, une fois épuisées, deviennent difficile à trouver. À vous de voir.
C'est tout pour aujourd'hui, les inscriptions pour devenir PGM sont d'ores et déjà ouvertes. Rendez-vous ce lundi 3 avril par contre pour le début des précommandes des gifts. Les différentes statues devraient être disponibles dans le courant de l'année sans plus de précision pour l'instant.
Share and Enjoy