[Jeux de Rôle] Un nouveau deck et un nouveau supplément annoncés en VO !
|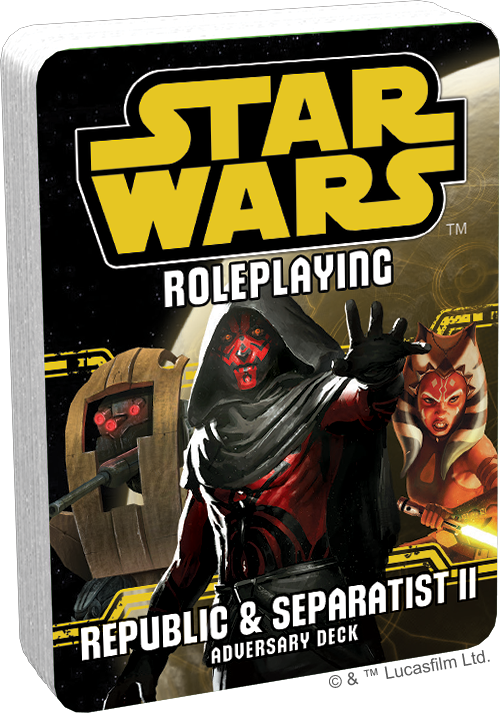 Deux annonces viennent de tomber sur le site officiel de FFG US ! La première concerne l'arrivée d'un nouveau deck d'adversaires intitulé Republic and Separatist II, tandis que l'objet de l'autre est un nouveau supplément, qui vient s'ajouter à la nouvelle série des sourcebooks transverses (reconnaissable du fait de leur couverture noire), Gagdets and Gear.
Pour ce qui est du deck Republic and Separatist II, qui complète la longue liste des decks d'adversaires, malheureusement rares dans nos contrées francophones, il s'agit d'un nouveau paquet de 20 PNJs directement issus de la période de la Guerre de Clones. Ce deck est officiellement lié à la sortie future du supplément Collapse of the Republic qui décrit la seconde partie du conflit. Concrètement, les PNJs décrits dans ce livre, y compris des personnalités telle qu'Anakin ou Ahsoka, seront transposés sur les cartes d'adversaires dont nous connaissons désormais le format recto-verso, en couleur et comportant toutes les données nécessaires pour le MJ. A chacun de juger si ce genre d'accessoire est essentiel ou superflu.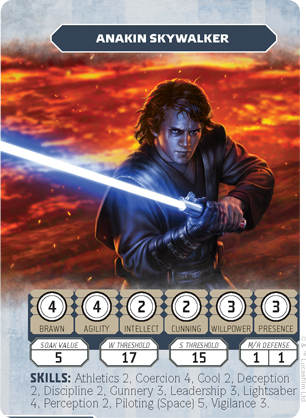 L'autre news concerne la sortie d'un nouveau supplément de règles utilisable avec les trois jeux de la gamme : Gagdets and Gear – The Essentiel Collection of Weapons and Equipement !
Vous l'aurez compris, nous avons ici affaire à un recueil exhaustif de matos en tout genre décliné sur 142 pages, illustrées et en couleur. FFG nous prédit ici des centaines d'objets détaillés, comprenant des armes de mêlée ou à distance, des armures et des pièces d'amélioration pour les " jouets » de vos PJs. Des objets de renom tels que le sabre laser de Luke ou le blaster DL-44 " customisé » de Han Solo seront aussi présentés dans le livre. Le dernier chapitre s'orientera sur du matériel divers, autre que les armes. La cybernétique, l'équipement médical, le matériel de survie ou les outils pour technicien seront à l'honneur : 130 pièces d'équipement pour aider vos joueurs dans leurs aventures !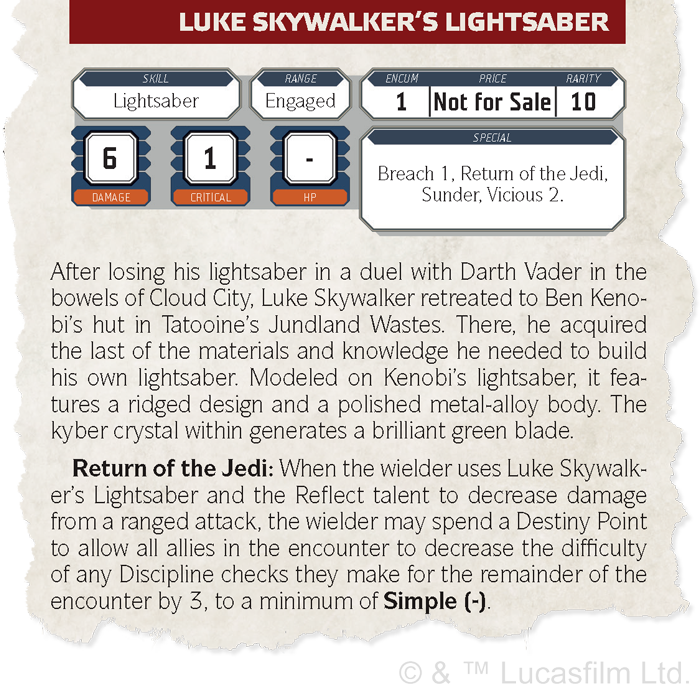 C'est tout pour aujourd'hui ! On en parle sur les forums !
Share and Enjoy