[Littérature] Beau Livre Un Automne encore chargé
|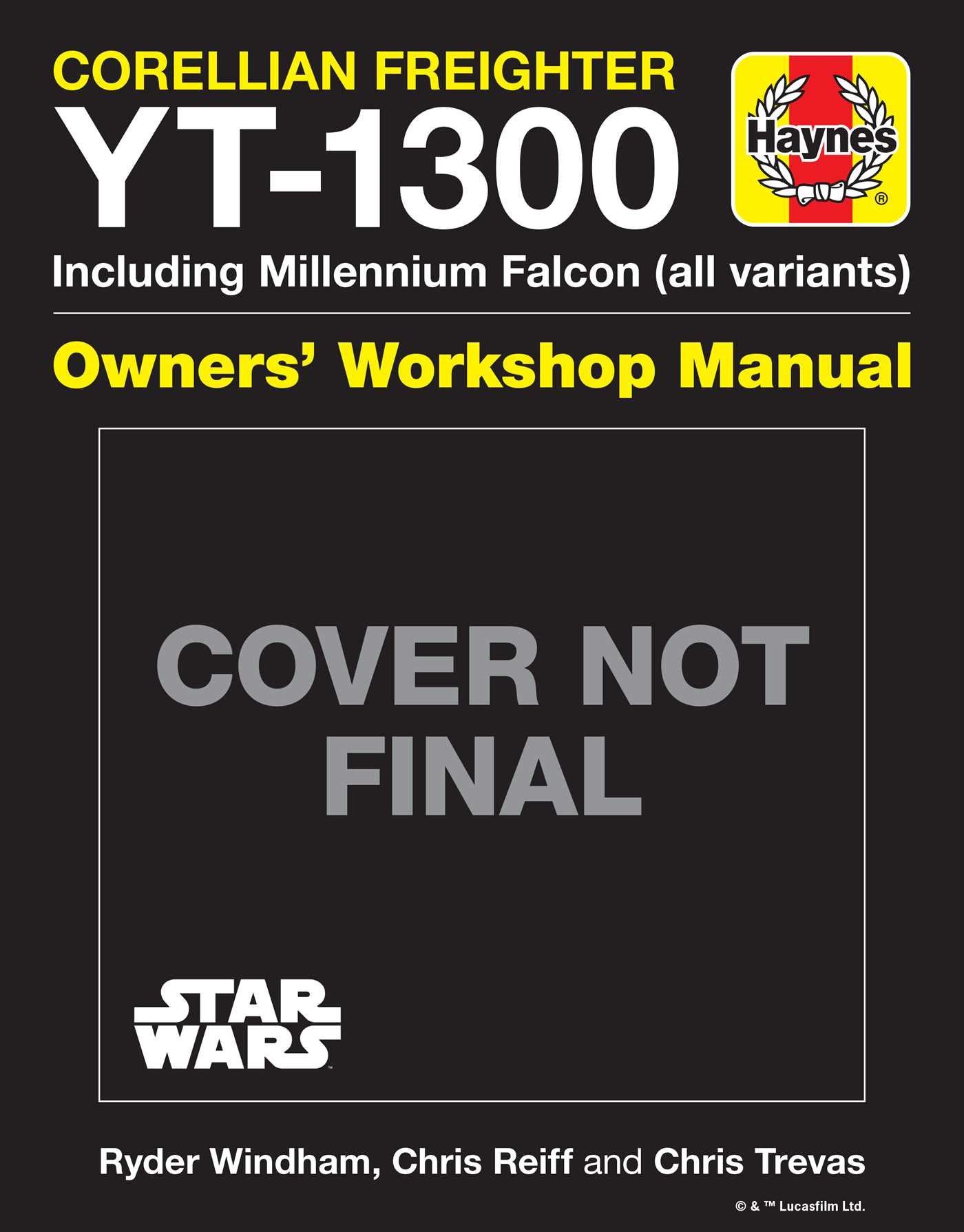 Bon, vu qu'en décembre, on n'aura pas de Star Wars au cinéma, j'ai cru naïvement, qu'on allait être tranquille au niveau des Beaux Livres (pas de "Art of", pas de "Visual guide", etc, …).
Oui, mais non.
Le dernier trimestre sera quand-même garni.
Bon, je n'aime pas faire une news sans images, mais je voulais faire un petit résumé de ce qui nous attend (chaque livre aura droit à sa news, dès qu'on en saura plus, vous pouvez me faire confiance, hein, si, si).
Outre le The Star Wars Archives et le The Complete VIsual Dictionary prévu pour septembre et le Women of the Galaxy prévu pour octobre, on aura d'autres trucs comme :
- Star Wars: Millennium Falcon: Owner's Workshop Manual – Modified YT-1300 :
Il s'agit d'une mise à jour du livre sorti en 2012 avec 16 pages supplémentaires pour ajouter des infos sur ce vaisseau, issues de la Postlogie et de Solo, évidemment.
C'est prévu pour le 5 novembre au prix de 27€.
- Star Wars Icons: Han Solo :
Il s'agit d'un guide de 224 pages sur Han Solo, édité par Insight Editions. Interviews, illustrations, concept arts sont au programme pour tout savoir sur le contrebandiers le plus classe de la galaxie.
C'est prévu pour le 30 octobre au prix de 45€.
- Star Wars: Scum & Villainy – Case Files on the Galaxy's Most Notorious :
Pablo Hidalgo nous livre un livre (yeahhh !!) sur des criminels, contrebandiers, pirates, chasseurs de primes notoires en narrant leurs exploits via des rapports de la "police galactique". Le tout sera bien sûr richement illustré.
C'est prévu pour le 16 octobre au prix de 35€.
- Star Wars: Deluxe Smuggler's Guide
Après le Jedi Path, le Book of Sith et dernièrement, le Rebel Files, voici la prochaine boite qui fait pshhhhhtttt, contenant des petites babioles et un livre, et qui s'attardera cette fois-ci sur les contrebandiers. Comme d'habitude, on aura droit à des annotations, dont celles de Maz Kanata, Hondo Ohnaka, Lando Calrissian et Han Solo. Le livre seul sera sûrement disponible plus tard.
C'est prévu pour octobre 2018 au prix de 90€.
Beaulivrement vôtre.
---
ps : vous pouvez surveillez les sorties des différents beaux livres, guides et autres ouvrages d'analyse de 2018 en VO via la partie "prochaines parutions" en cliquant sur le bandeau ci-dessous.
Share and Enjoy