[Littérature] Compte-rendu de la conférence Panini Comics à Cusset
|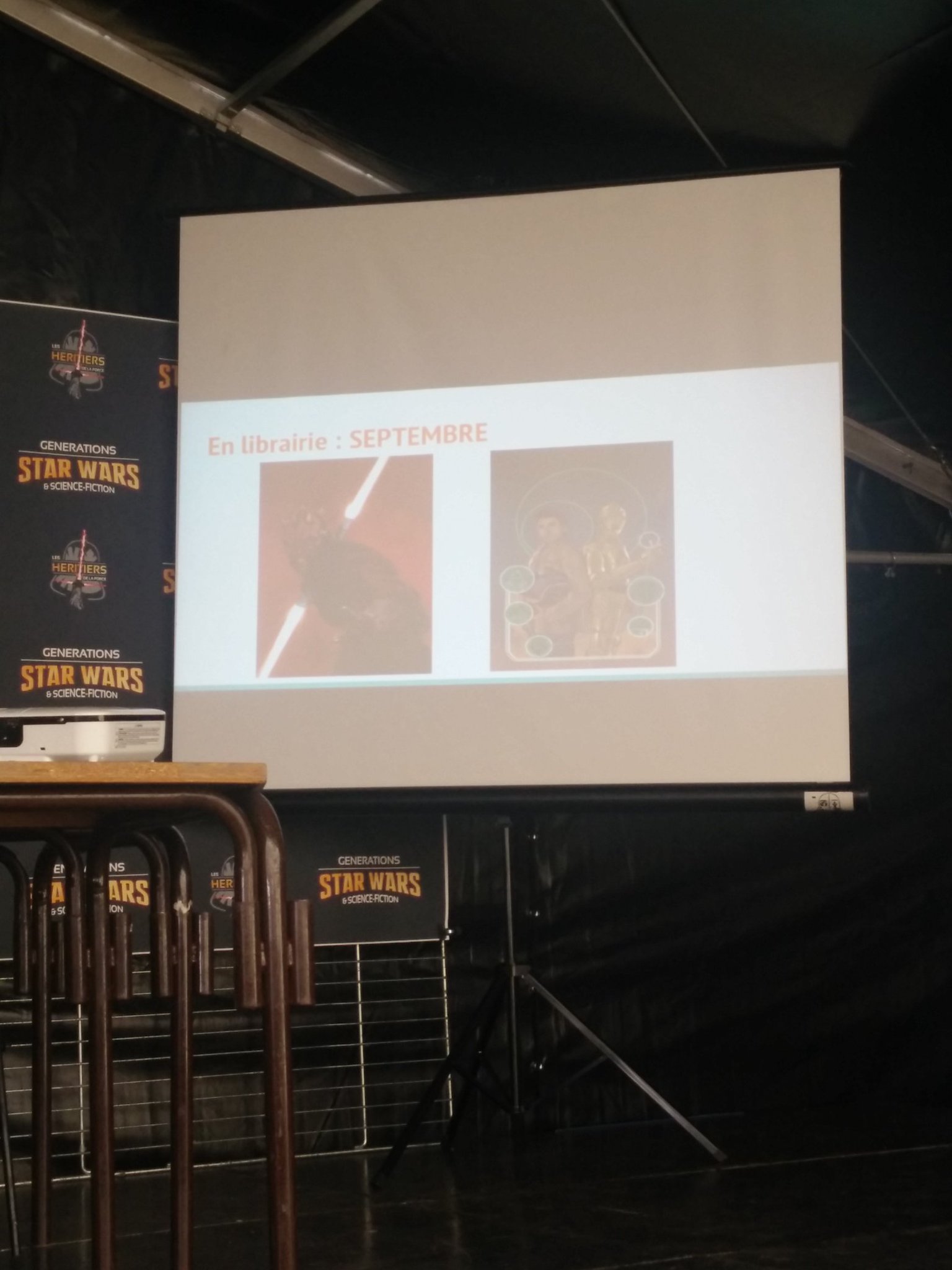 Re-bonjour à tous
Après
- en Décembre, toujours en librairie, ce sera au tour du tome 5 de la série Star Wars, Yoda's Secret War, ainsi que le premier tome de la série Aphra (rappelons que cette série paraîtra au préalable dans le relaunch du magazine en kiosque, dès le mois de Juin).
- en Novembre, également en librairie, nous aurons droit à l'Intégrale de la série Dark Vador (688 pages, en joli format cartonné).
- la nouvelle série Darth Vader – Dark Lord of the Sith (qui débute en Juin aux USA) devrait paraître dans le magazine, aux côtés des séries Star Wars et Docteur Aphra. Le magazine sera donc publié plus fréquemment (entre 6 et 8 numéros par an).
- la novélisation comics de Rogue One paraîtra en librairie en début d'année 2018.
- le prochain numéro de l'Insider, à paraître en Mai, sera dédié aux 40 ans de Star Wars, mais rendra également hommage à Carrie Fisher, qui nous a quittés en Décembre dernier.
- si besoin il y avait de le confirmer, il n'y aura pas d'abonnement pour l'Insider…
Voilà pour les infos, on en parle sur les forums !
Share and Enjoy