[Littérature] Des nouveaux livres annoncés autour du film Solo: A Star Wars Story
|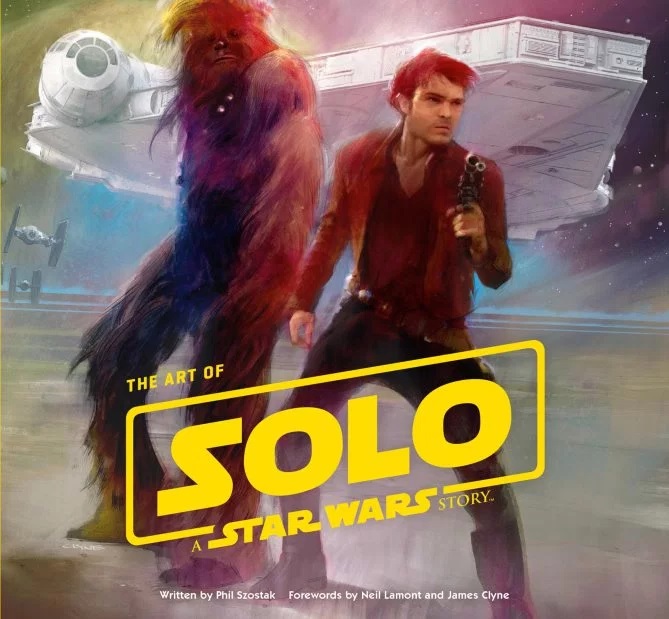 Bonjour à tous
On l'attendait avec impatience (ou pas), il est enfin tombé : le programme des publications des livres autour du film Solo: A Star Wars Story (dont la sortie en salles est prévue pour le 23
Comme pour tous les autres opus de la saga, ce beau-livre contiendra de nombreux artworks issus du film.
- Solo: A Star Wars Story – The Ultimate Visual Guide – 25 Mai 2018
Là aussi, un beau-livre habituels puisqu'ils s'agit de l'encyclopédie visuelle présentant tous les personnages, lieux, vaisseaux, objets et autres vus dans le film.
Roman adulte :
- Last Shot – A Han and Lando novel, de Daniel José Older – 17 Avril 2018
Roman adulte, dont l'auteur a signé l'une des nouvelles du recueil From a Certain Point of View. Ce roman sera en 3 parties : la première se déroulera avant les événements du film et se concentrera sur Lando et son droide L3-37. La deuxième se déroulera entre le film et Un Nouvel Espoir, sera centrée sur Han et Chewbacca, et on verra Sana Starros pour la première fois en dehors de la série de comics Star Wars. Enfin, la dernière partie se déroulera après Le Retour du Jedi, et on verra Han, Leia, Lando… et un tout jeune Ben Solo (bien avant qu'il ne décide de devenir Kylo Ren…).
A noter que le roman disposera d'une couverture réversible (dont vous pouvez voir les deux illustrations ci-dessus).
Roman jeunesse :
- Most Wanted, de Rae Carson – 25 Mai 2018 (date à confirmer)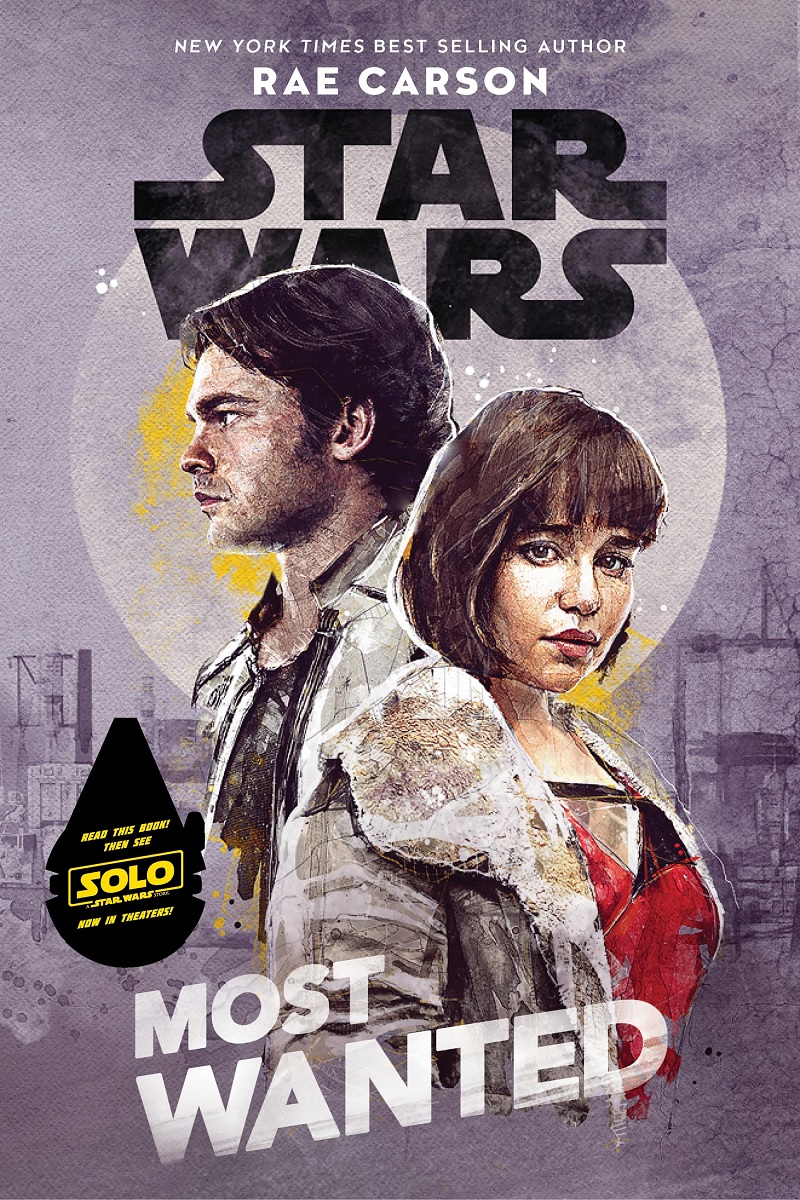 Roman jeunesse de Rae Carson (qui a déjà signé l'une des nouvelles du recueil Canto Bight) sur Han Solo et Q'ira (qui sera jouée par Emilia Clarke dans le film) à l'époque où ils étaient adolescents sur Corellia.
Comics :
- Lando: Double or Nothing, de Rodney Barnes – début le 30 Mai 2018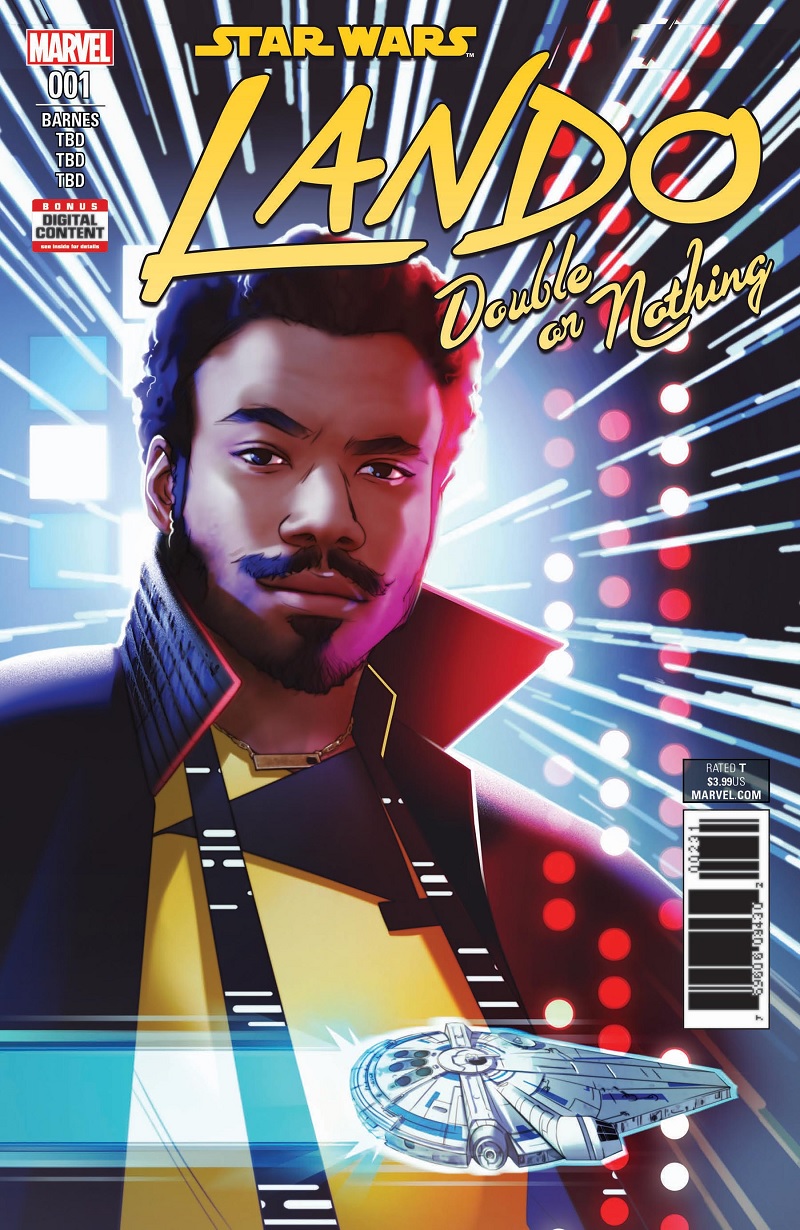 Minisérie de cinq numéros scénarisée par Rodney Barnes (le dessinateur n'a pas été annoncé). La couverture est signée W. Scott Forbes. Elle narrera une histoire avec Lando et L3-37 se déroulant juste avant le film. Le premier numéro sortira aux USA le mercredi suivant la sortie du film en salles, donc le 30 Mai.
Voilà pour les annonces, on en parle sur les forums !
Share and Enjoy