[Littérature] Exclu SWU Analyse Star Wars, une Saga, un Mythe : la critique
|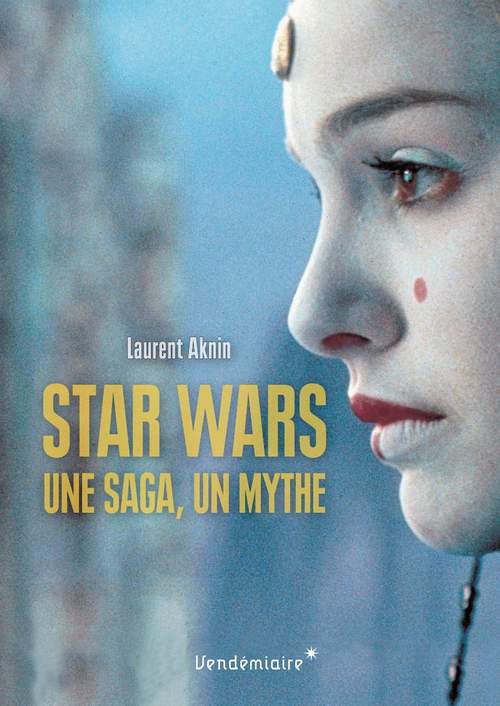 On est au début de la période des sorties de tout plein de livres en VF et je vais m'attarder sur un de ceux qui sortent aujourd'hui.
L'auteur, Laurent Aknin, a choisi d'aborder la Saga Star Wars selon un abécédaire, ce qui rend la lecture accessible pour le grand public.
Au lieu de décortiquer les films scène après scène, dialogue après dialogue pour en sortir une étude philosophique, mythologie, religieuse ou je ne sais quoi d'autre, on a plutôt une vue d'ensemble de la Saga avec une analyse du rôle symbolique des personnages ou des affiliations en s'appuyant sur des récits mythologiques ou religieux mais sans rentrer dans les détails. On a également des mises en parallèle avec d'autres œuvres comme celles d'Asimov ou Tolkien par exemple. Et on a même des comparaisons avec Matrix concernant le thème de l'Elu par exemple.
On s'attarde sur les personnages principaux, et les plus appréciés des fans comme Boba Fett afin de présenter leur rôle dans la Saga en s'appuyant sur des mythes, source d'inspiration de George Lucas.
On a des chapitres sur les organisations telles que l'Empire, La rébellion, la confédération des Systèmes, etc …
On a des thèmes plus génériques comme la Force, les Jedi, les droïdes. Pour ces derniers, on se pose la question de leur statut dans Star Wars, à l'instar des robots d'Asimov.
Au fil des pages, on a une description de divers aspects qui gravitent autour de la Saga comme le merchandising, les effets spéciaux, la Fantasy, le " May the Fourth be with You » et bien d'autres qui apportent aussi leur pierre à l'édifice.
Bref, c'est éclectique.
On a 8 pages de photos pour illustrer tout ça placées au milieu du livre.
Bref, on découvre avec ce livre que Star Wars est un monde bien plus vaste que ce que l'on voit à l'écran. Et le fait de présenter cette étude sous forme d'abécédaire est une bonne idée car il n'y a pas de baisse de rythme dans la lecture.
Et en plus, la couverture est chouette.
ps: Je tiens à remercier Cécile Martin des éditions Vendémiaire qui m' a permis de lire ce livre avant sa sortie officielle.
Share and Enjoy