[Littérature] Guide L'Encyclopédie des Vaisseaux et Autres Vehicules
|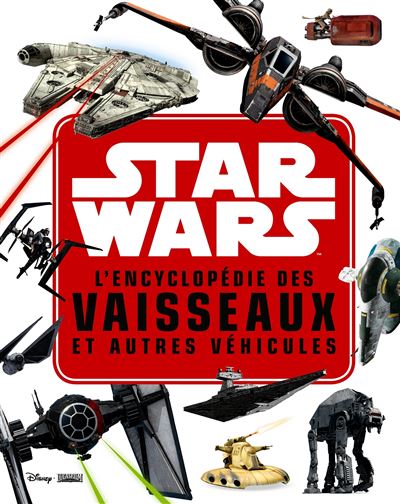 Il s'agit évidemment de la VF du Star Wars Encyclopedia of Starfighters and Other Vehicles.
La couv est quasi la même, sauf que le cadre est rouge au lieu d'être jaune.
On va retrouver donc dedans, tout plein de descriptions de vaisseaux, chasseurs, croiseurs, speeders et autres trucs terrestres, aquatiques, aériens et spatiaux.
Les films (jusqu'à l'episode VIII en terme de sortie) et les séries animées sont concernées.
C'est prévu pour le 26 sptembre 2018 au prix d'environ 19.90€.
Vaisseaument vôtre.
---
ps : vous pouvez surveillez les sorties des différents beaux livres, guides et autres ouvrages d'analyse de 2018 en VF via la partie "prochaines parutions" en cliquant sur le bandeau ci-dessous.
Share and Enjoy