[Littérature] MAJ3 Une vingtaine de livres pré-Episode VII annoncée
|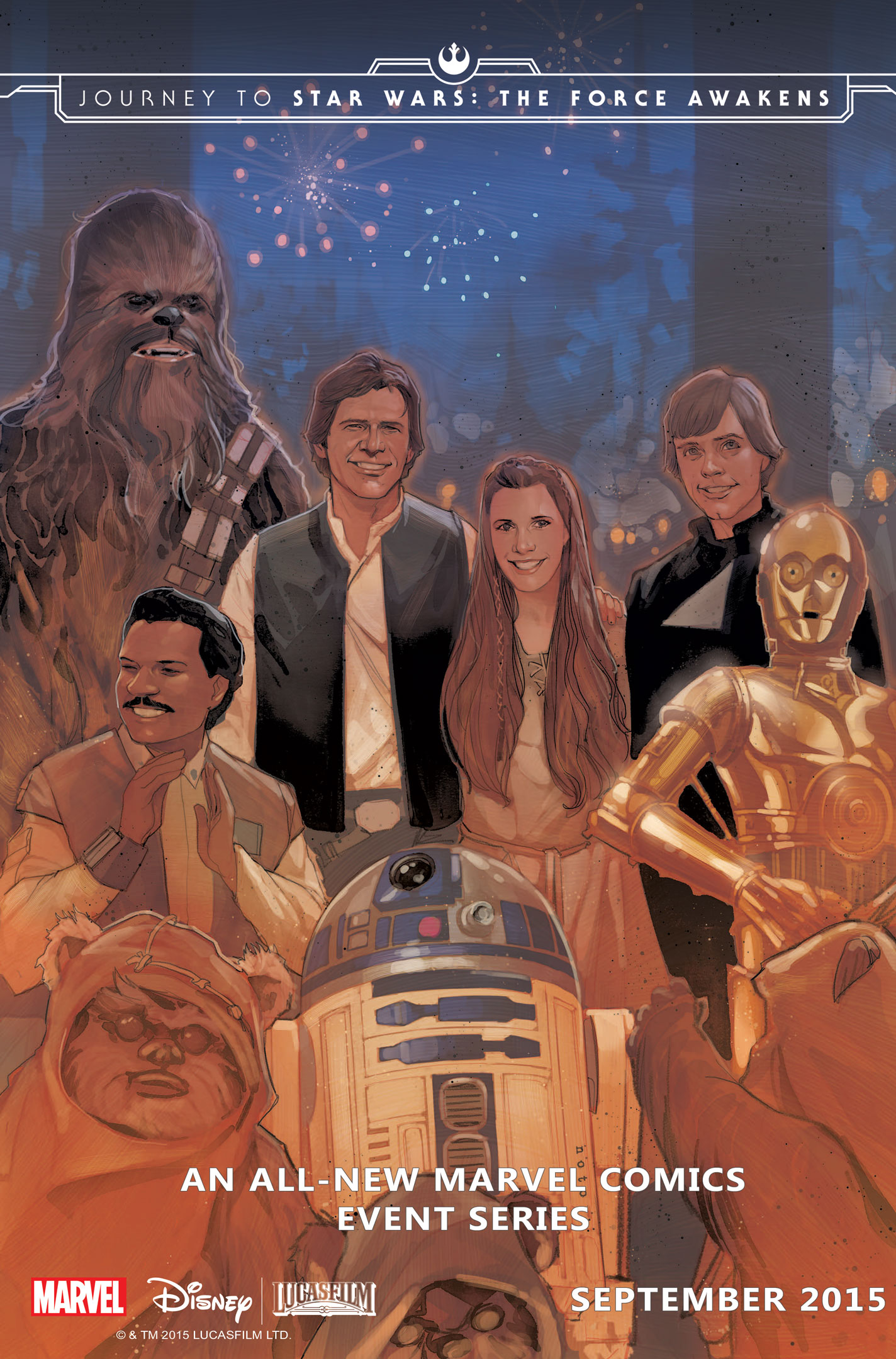 Décidemment, les infos arrivent comme des petits pains. Voici la couverture du #1 de la nouvelle série comics qui paraîtra en Septembre, intitulée : Star Wars : The Force Awakens – Shattered Empire . Vu la couverture, on peut en déduire que cela se déroulera à partir de la fin du Retour du Jedi.

—————————————————————————————Et voici le logo officiel de la série :
—————————————————————————————————————
Deux nouveaux titres sont tombés depuis tout à l'heure :
– Star Wars: Absolutely Everything You Need to Know édité par DK
– Star Wars: Ships of the Galaxy édité par Studio Fun International.
A priori, le premier serait un style d'encyclopédie (DK est à l'origine des Visual Dictionary notamment) et le deuxième serait un livre pour enfant (Studio Fun International ayant déjà sorti les Rebels journals pour les jeunes).
—————————————————————————————————————
Bonjour à tous
Après cette news, vous ne pourrez plus vous plaindre que l'on manque de livres Star Wars. Le site Entertainment Weekly vient en effet d'annoncer la parutions pour cet automne aux USA d'au moins vingt livres racontant des événements se déroulant entre Le Retour du Jedi et The Force Awakens, dont la sortie au ciné est prévue pour le 18 Décembre 2015 (il y a quand même presque 30 ans à combler entre les deux…).

Au programme : des romans adulte, des romans jeunesse, des comics, des livres pour les tout petits. Ces romans feront bien sûr partie de la continuité officielle.
L'article nous donne quelques détails plus précis sur certaines de ces oeuvres à venir :
-Star Wars: Aftermath : un roman adulte, édité par Del Rey donc. Auteur inconnu pour le moment…
-Star Wars: Journey to the Force Awakens : une série de comics chez Marvel, sans doute en lien avec la série de romans jeunesse du même nom.
-Un autre comic chez Marvel racontant une histoire du point de vue de C-3PO
-Les quatre romans jeunesse dont on vous parlait dans cette news sont confirmés, avec leurs auteurs. Cecil Castellucci écrira celui sur Leia, Jason Fry se chargera de Luke Skywalker, Greg Rucka s'occupera de Han Solo. Le quatrième roman, qui devrait suivre les personnages du teaser de l'Episode VII, sera écrit pas Claudia Gray et s'intitulera toujours Lost Stars.
On vous tient au courant dès que l'on a davantage d'infos !
On en parle sur les forums.
Share and Enjoy