[Littérature] MAJ4 The Heart of the Jedi, de Kenneth C. Flint
|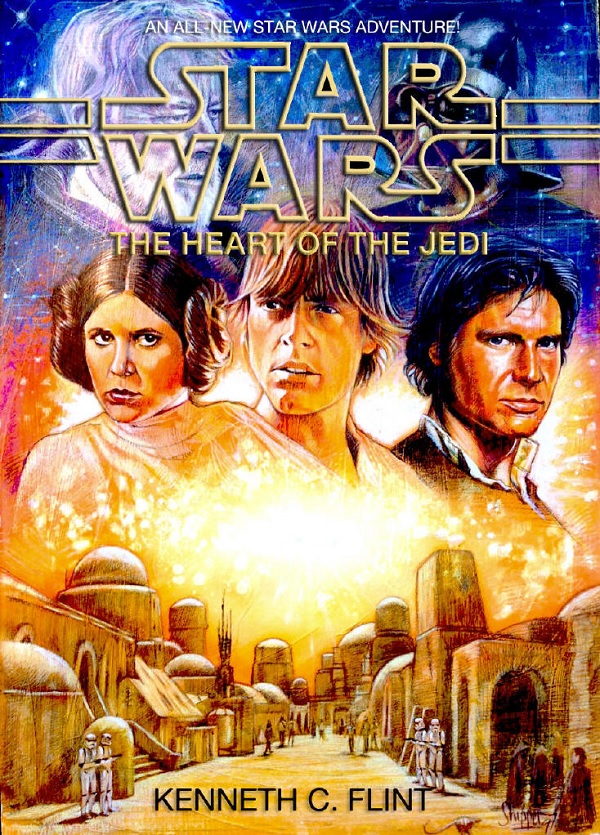 [MAJ4]
Les cinquième et sixième partie du roman sont disponibles. Toujours en VO, et toujours en cliquant ici.
La suite vraisemblablement le mois prochain.
————————————————————————————————————————————————————————————-
[MAJ3]
La quatrième partie du roman vient d'être publiée à son tour, et c'est toujours en VO. Et c'est toujours en cliquant ici.
On vous dira lorsque la suite sera publiée.
————————————————————————————————————————————————————————————-
[MAJ2]
La troisième partie du roman vient d'être publiée, en VO. Pour la lire, il vous suffit de cliquer ici.
On vous dira lorsque la suite sera publiée.
————————————————————————————————————————————————————————————-
[MAJ]
Petite mise à jour pour vous dire que la deuxième partie du roman a été publiée. C'est toujours en VO, et vous pouvez la lire en cliquant ici.
Merci Talleyrand pour l'alerte.
La suite quand on l'aura…
————————————————————————————————————————————————————————————-
Bonjour à tous
Il y a un peu plus de deux mois de cela, le site officiel avait publié une nouvelle inédite de l'univers Legends. Il y a quelques jours de cela, c'est au tour du site starwarstimeline.net de publier le début d'un nouveau roman appartenant à l'univers Legends, intitulé The Heart of the Jedi, et écrit par Kenneth C. Flint… en 1992 !
Oui, vous avez bien lu : écrit en 1992. Car ce roman fait partie des nombreux projets abandonnés au fil du temps. Ce roman, se déroulant après la Bataille d'Endor, devait mener nos héros jusqu'à la trilogie La Croisade Noire du Jedi Fou, 9 ans après Le Retour du Jedi. Mais le projet, comme beaucoup d'autres, fut annulé alors qu'il devait être publié en 1993.
Cependant l'auteur,
Couverture non-officielle, basée sur une illustration de Paul Shipper
Un petit mot concernant le synopsis du roman, que voici :
Dark Vador et l'Empereur ne sont plus. L'Alliance est officiellement devenue la Nouvelle République. Alors que Han Solo, la Princesse Leia et la nouvelle Chef d'Etat Mon Mothma triomphent face à l'Empire faiblissant, les Vestiges Impériaux continuent leur combat jusqu'à ce que le Sénat Impérial, depuis trop longtemps silencieux, appelle à la paix.
Mais tout le monde ne désire pas la paix, et le Haut Amiral Tharkus a un plan pour que l'Empire se relève, sous son règne. Et à ses côtés se trouve le mystérieux Kastor, un être aux pouvoirs étranges et mortels ! Pour Luke Skywalker, fatigué après des années de combat, le temps est venu pour partir en voyage de découverte, un voyage qui le mènera vers un secret dissimulé bien des années auparavant par Obi-Wan Kenobi.
On parle de tout ça sur les forums.
Share and Enjoy