[Littérature] Marvel dévoile la couverture du comics one-shot sur DJ !
|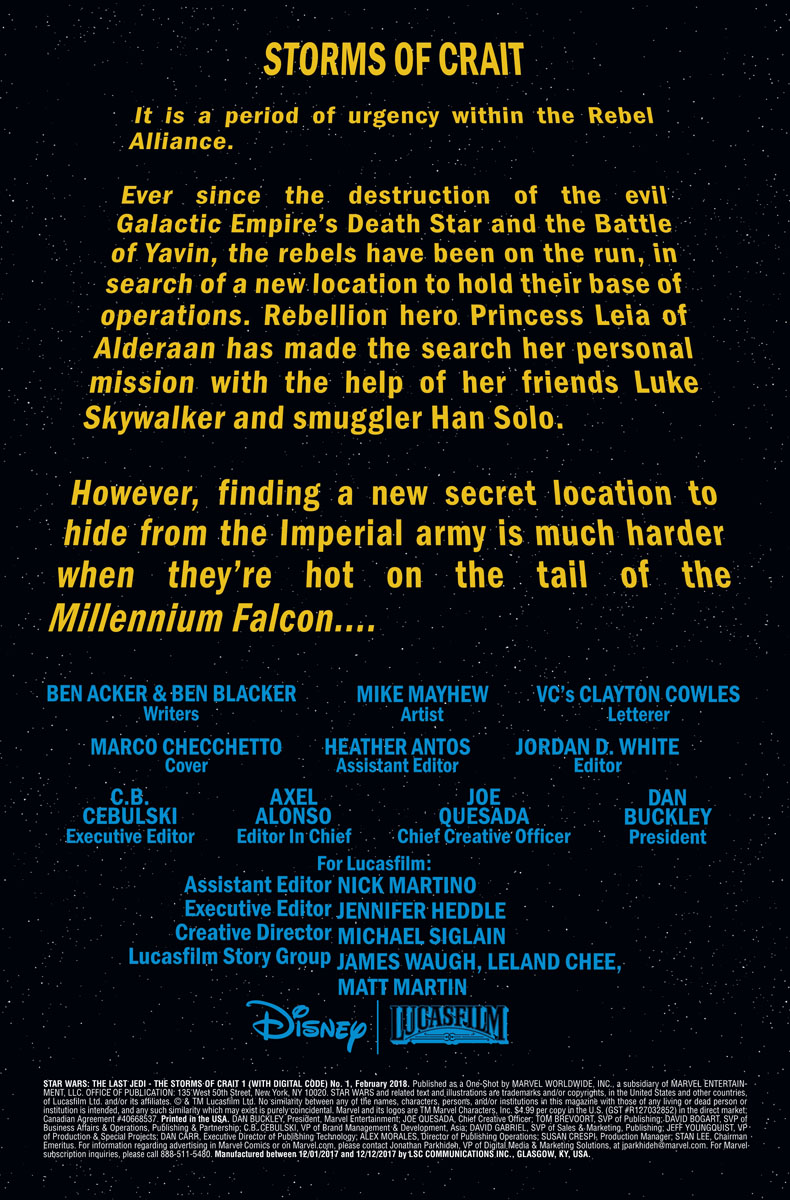 Bonsoir à tous
Marvel a dévoilé aujourd'hui deux informations concernant des comics liés à l'Episode VIII – Les Derniers Jedi.
Tout d'abord, une preview du one-shot Storms of Crait, dont la parution est prévue pour mercredi 27 Décembre aux USA. Ce comics, qui se déroulera entre les épisodes IV et V, nous racontera une étape de la vie de la Rébellion sur la planète au sol salé et habitée par des vulptices… bien avant l'affrontement s'y déroulant entre la Résistance et le Premier Ordre.
Le scénario Ben Acken et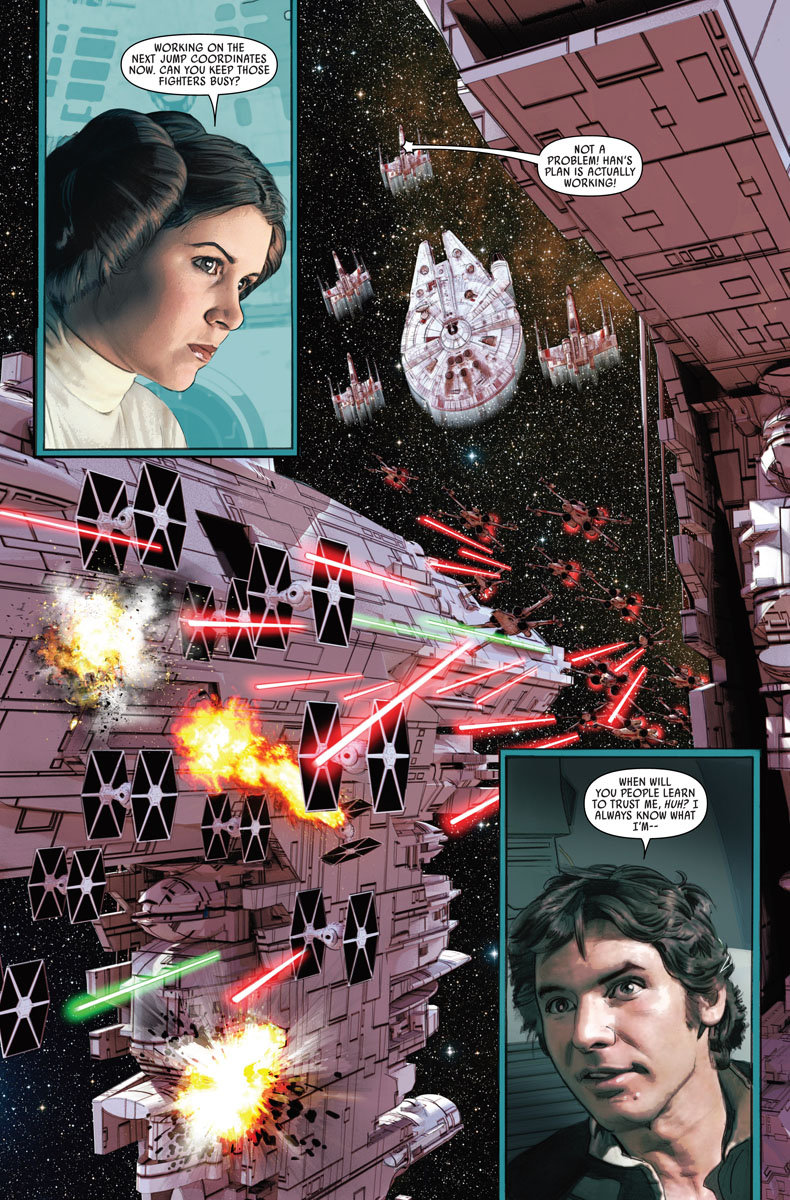 Ensuite, Marvel a également dévoilé la couverture du one-shot sur DJ, personnage joué dans l'épisode VIII par Benicio del Toro, dont la sortie est prévue pour le mercredi 31 Janvier aux USA. Intitulé DJ: Most Wanted, il sera également scénarisé par Ben Acker et Ben Blacker (que l'on retrouve donc partout après leurs romans jeunesses Join the Resistance…) et dessiné par Kev Walker (vu sur la série Docteur Aphra). Voici la couverture, ainsi qu'une variante.
Couverture variante de Rod Reis
Voilà pour les infos. On parle de Storms of Crait par ici, et de DJ: Most Wanted par là.
Share and Enjoy