[Littérature] News du Lundi Intégrale The Old Republic et Encyclopédie en France
|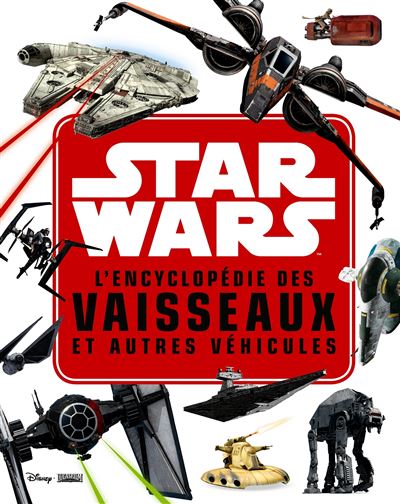 Bonjour à tous
Après l'avalanche de la semaine passée, retour à une semaine plus calme, avec seulement quatre parutions au programme.
Mercredi 10 Octobre :
L'Encyclopédie des Vaisseaux et autres Véhicules en France (Univers Officiel)
Description :
Une encyclopédie pour le 7-11 ans idéale pour tout savoir sur les incroyables vaisseaux de la galaxie Star Wars !
Dans cet ouvrage très richement illustré détaille les caractéristiques et anecdotes de 200 vaisseaux et véhicules : les redoutables intercepteurs, les terribles cuirassés mais aussi les speeders, les bolides des chasseurs de primes…
Mercredi 10 Octobre :
Intégrale The Old Republic en France (Univers Légendes)
Synopsis :
Intégrale de la série comics The Old Republic. (A noter que ce sera la première fois que le tome 2, Risques de Paix, sera publié en version cartonnée.)
Mercredi 10 Octobre :
Solo: A Star Wars Story (adaptation) #1/7 aux USA (Univers Officiel)

Synopsis :
Après avoir quitté la Marine Impériale, un jeune Han Solo recherche l'aventure en rejoignant un gang de mercenaires galactiques – dont un Wookiee nommé Chewbacca et un parieur renommé du nom de Lando Calrissian. Mais il y a plus dans l'histoire du vaurien que ce que vous avez vu au cinéma. Pourquoi Beckett lui fait-il confiance ? Et quel est le lien entre la femme qui a volé le coeur de Han et celui de l'un de ses plus proches amis ?
Et voici 5 pages de preview, vous pouvez cliquer pour agrandir.
Share and Enjoy