[Littérature] News du Lundi L'intégralité du crossover La Citadelle Hurlante en France
|
Bonjour à tous
Tout d'abord, je vous souhaite une très bonne année 2018, avec tout le bonheur possible pour vous ! Cette première semaine est marquée par cinq sorties, dont trois en France, avec un crossover chez Panini.
Mercredi 3 Janvier :
Star Wars comics (relaunch) Hors-série #1 –
Sommaire :
Retrouvez l'intégralité du crossover La Citadelle Hurlante entre les séries Star Wars et Doctor Aphra. Luke et Aphra ont passé un accord et vont poser des questions à la Reine de la Citadelle Hurlante mais est-ce que l'ancien bras droit de Dark Vador ne trahira pas l'aspirant Jedi ?
(Contient les épisodes US Star Wars Screaming Citadel 1, Star Wars 31-32, Doctor Aphra 7-8)
La fiche de l'arc pour vous faire une idée au vu des critiques.
Mercredi 3 Janvier :
Star Wars Classic Tome 7 en France (Univers Legends)

Synopsis :
Suite de la réédition des vieux comics Marvel des années 80.
Mercredi 3 Janvier :
Star Wars, le côté obscur de l'Amérique en France

Description :
Et si en fait la saga Star Wars nous racontait en creux l'histoire de l'Amérique, celle du Bien contre le Mal, de la République contre l'Empire et d'une nation qui, à trop avoir eu besoin de démons, s'est trop souvent perdue ?
Face à l'obsession sécuritaire désormais constante sinon renforcée avec l'accession de Donald Trump à la présidence des États-Unis, la question que pose la saga est celle de l'avenir de l'Amérique et, au-delà, de nos démocraties.
À l'occasion de la sortie mondiale de Star Wars 8 et à travers le prisme de la saga, Thomas Snégaroff nous offre un regard sur la culture politique américaine et le destin de l'Occident.
Celui-ci sera tributaire de la capacité de nos dirigeants, au lieu d'agiter le spectre de la peur, de renouer avec le projet des Pères fondateurs.
Mercredi 3 Janvier :
Star Wars (Marvel) #41 aux USA (Univers Officiel)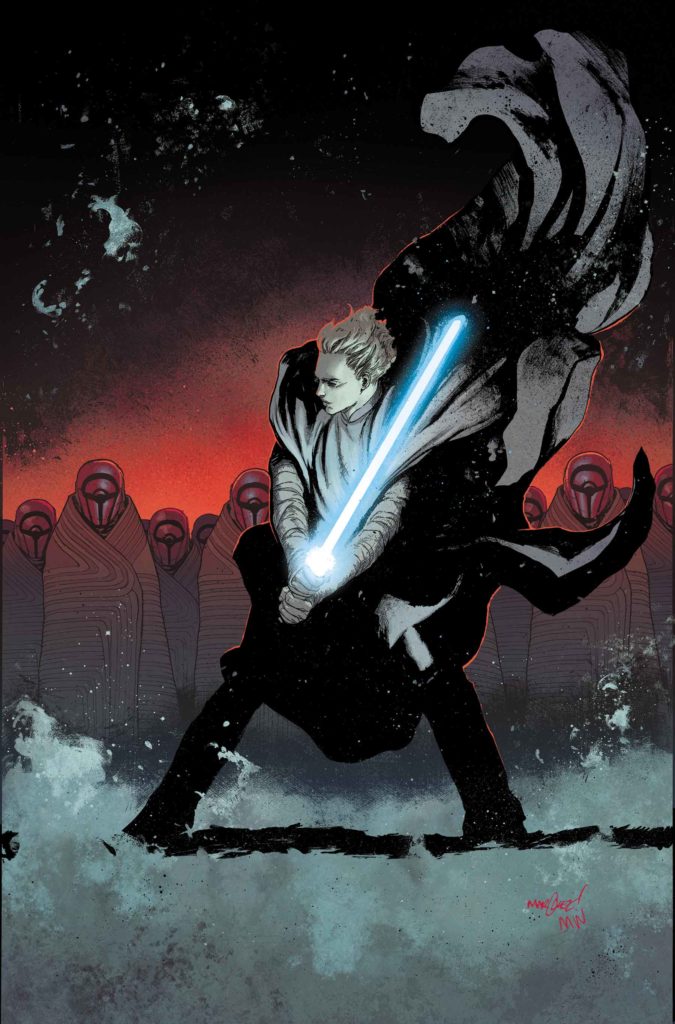 Synopsis :
Le Leviathan se dirige vers les ruines de Jedha, prêt à récupérer la carcasse nettoyée de l'ancienne planète sainte. Mais avec Luke Skywalker tiraillé entre son allégance à la Rébellion et sa quête pour suivre la voie des Jedi, qui dirigera l'assaut contre l'Empire ?
Mercredi 3 Janvier :
Forces of Destiny #1/5 – Leia aux USA (Univers Officiel)

Synopsis :
Premier numéro de la minisérie comics Forces of Destiny, celui-ci centré sur Leia.
Voilà pour cette semaine, on en parle sur les forums !
Share and Enjoy