[Littérature] News du Lundi Nouveau numéro du magazine comics de Panini en France
|
Bonjour à tous
Cette semaine, un nouveau numéro pour le magazine comics de Panini, avec donc la suite des séries Star Wars, Docteur Aphra et Dark Vador version 2. Aux USA, ce sera la fin du 8ème arc de la série Star Wars.
Mercredi 7 Février :
Star Wars comics (relaunch) #5 en France (Univers Officiel)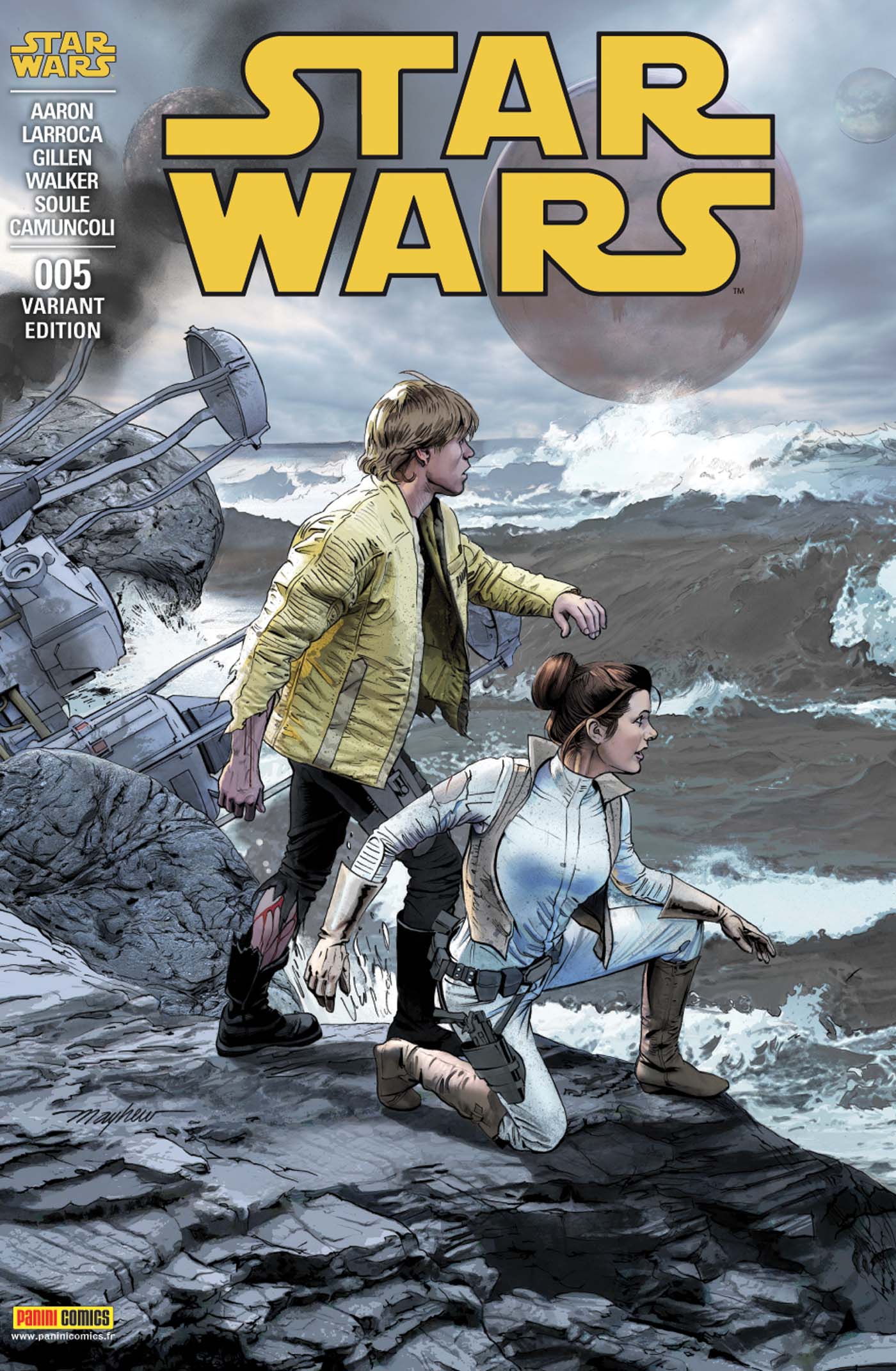 Sommaire :
Après les événements de la Citadelle Hurlante, Luke et Leia échouent sur une planète isolée tandis qu'Aphra décide qu'il est enfin temps pour elle de devenir immensément riche. Retrouvez également la suite de l'affrontement entre Dark Vador et le Jedi Kirak Infil'a. Cinq épisodes par Jason Aaron, Kieron Gillen, Charles Soule, Salvador Larroca, Kev Walker et Giuseppe Camuncoli.
(Contient les épisodes US Star Wars 33-34 (début de l'arc Out Among the Stars), Doctor Aphra 9-10 (début de l'arc The Enormous Profit), Darth Vader 4 (suite de l'arc L'Elu))
Mercredi 7 Février :
Star Wars (Marvel) #43 aux USA (Univers Officiel)

Synopsis :
Les Cendres de Jedha s'achève ! La bataille entre l'Empire et la Rébellion au-dessus des mines Kyber de Jedha s'achève de façon explosive… avec une aide venue de la source la plus inattendue.
Et voici 6 pages de preview, vous pouvez cliquer pour agrandir.
Voilà pour cette semaine, on en parle sur les forums.
Share and Enjoy