[Littérature] News du Lundi Trois comics, dont une réédtion en France
|
Bonjour à tous
Comme prévu, on continue avec des semaines similaires au niveau des sorties Littérature, et cette fois-ci encore des comics. Cependant nous aurons droit à une nouveauté, puisque l'un d'eux sortira en France. La semaine prochaine sera-t-elle la même ? Le suspense est insoutenable !
Mercredi 24 Janvier :
Clone Wars Tome 9 – Nouvelle Edition en France (Univers Legends)
Synopsis :
La Guerre des Clones se poursuit avec le siège de la Bordure Extérieure. Les forces républicaines sont dirigées par le maître Jedi Oppo Rancisis sur la planète Saleucami, tandis que Aayla Secura doit guider les renforts très attendus au travers des lignes séparatistes. La situation est grave car sur la planète le Jedi Sombre Sora Bulq et ses alliés gagnent du terrain.
Mercredi 24 Janvier :
Poe Dameron #23 aux USA (Univers Officiel)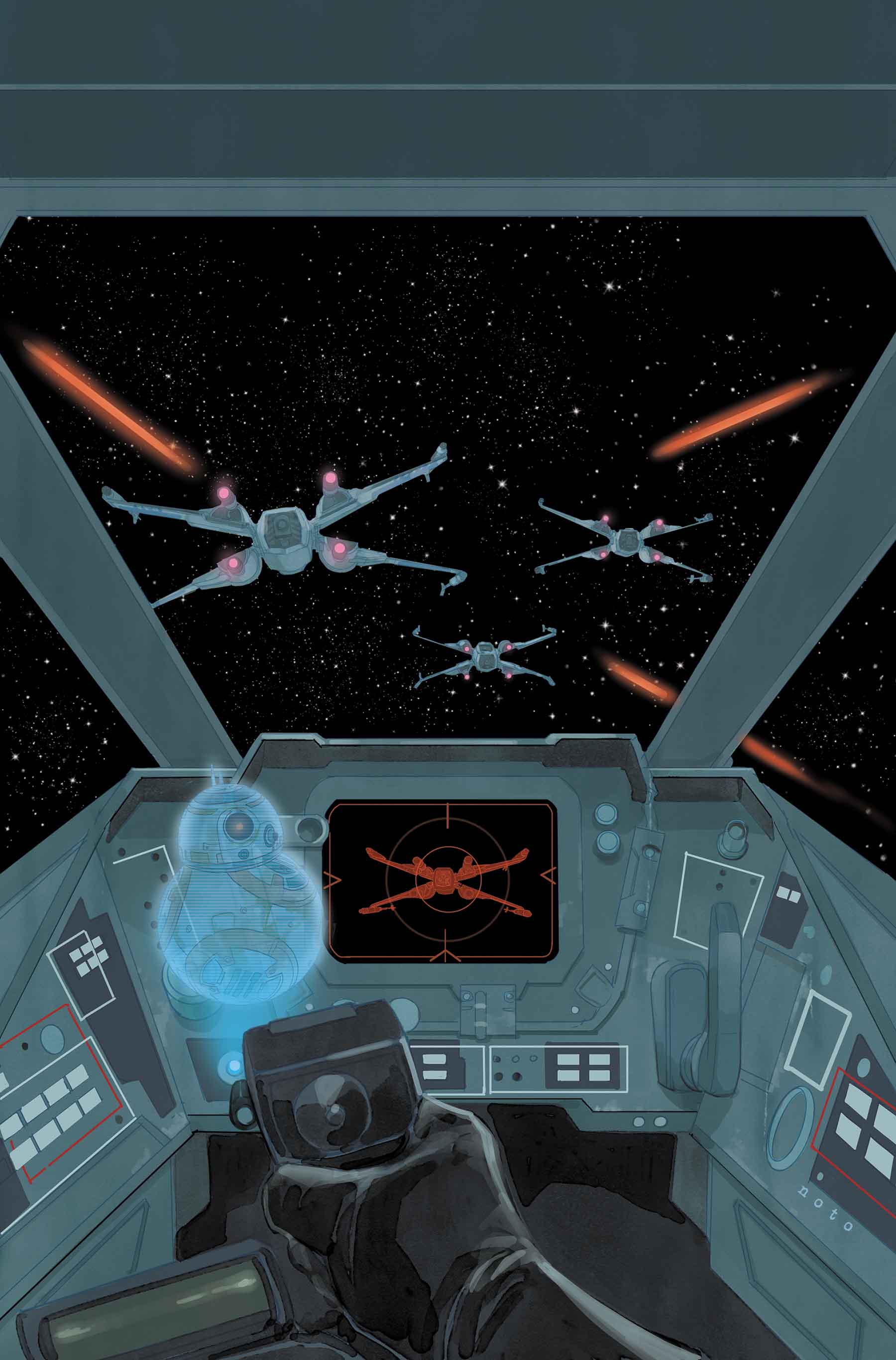 Synopsis :
- La mission sous couverture de la Générale Organa sur Cato Neimoidia a rencontré un sérieux problème, et la mission pour trouver Lor San Tekka est en danger.
- L'escadron Black peut-il survivre face à un ennemi innatendu ?
Et voici 6 pages de preview, vous pouvez cliquer pour agrandir.
Mercredi 24 Janvier :
Forces of Destiny #4/5 – Ahsoka & Padmé aux USA (Univers Officiel)

Synopsis :
Qautrième numéro de la minisérie comics Forces of Destiny, celui-ci centré sur Ahsoka Tano et Padmé Amidala.
Voilà pour cette semaine, on en parle sur les forums.
Share and Enjoy