[Littérature] Sollicitations Marvel d'Août
|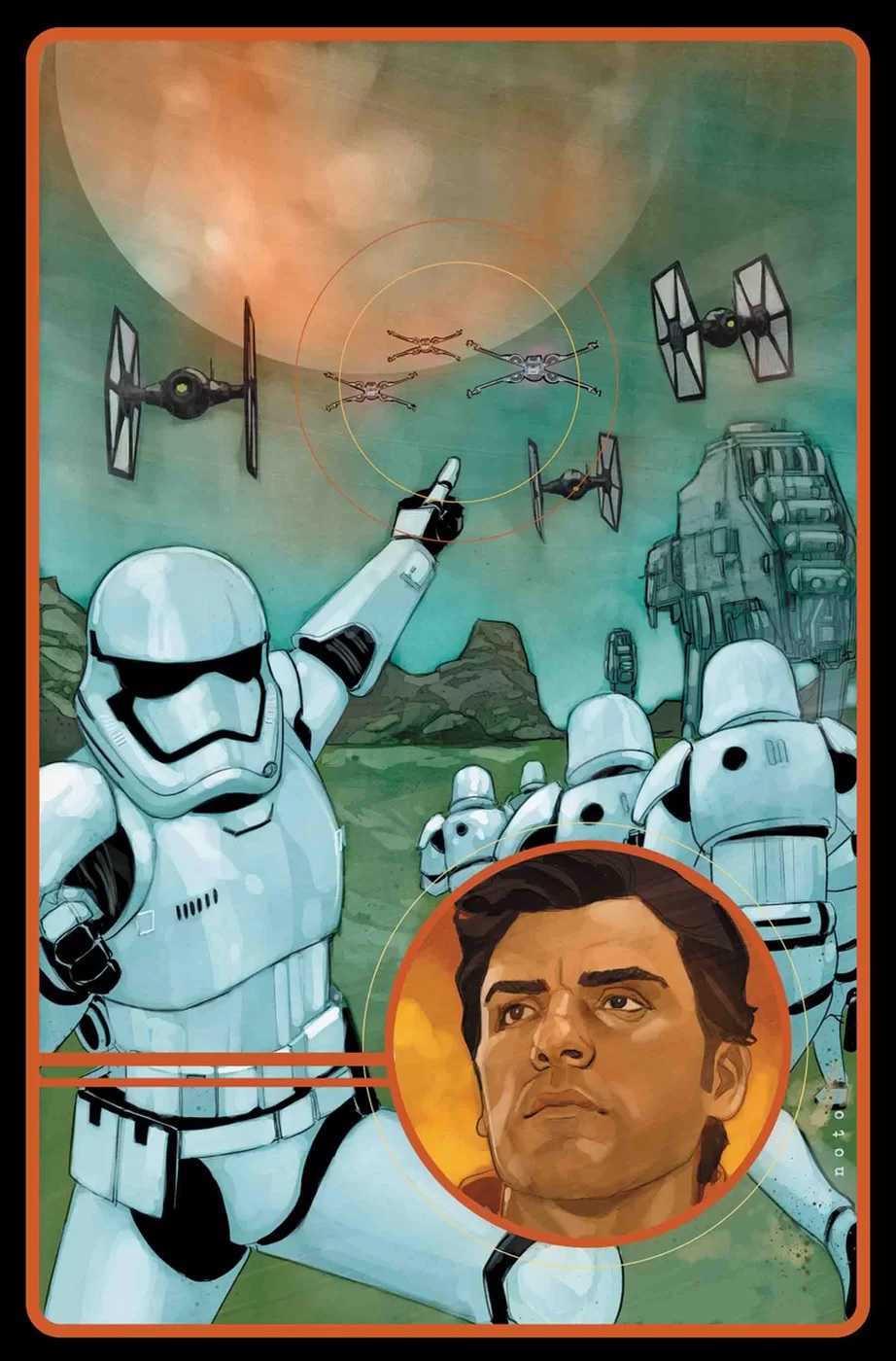 Bonsoir à tous
Voici la liste des comics à paraître chez Marvel au mois d'Août ! Les séries continuent, on a droit à un annual… et un one-shot sur un personnage de Solo: A Star Wars Story (qui est à la toute fin de la news, donc vous pouvez consulter le reste sans risque si vous ne souhaitez pas être spoilés).
Poe Dameron #30
écrit par Charles Soule
dessins de Angel Unzueta
couverture par Phil Noto
En vente le XX Août, 32 pages
L'Escadron Black a eu sa propre mission pendant
Poe Dameron Annual #2
écrit par Jody Houser
dessins de Andrea Broccardo
couverture par Rod Reis
En vente le XX Août, 40 pages
- Les rébellions ont beau être bâties sur l'espoir, mais elles ont besoin de davantage pour survivre.
– Leia envoie l'Escadron Black sur une nouvelle mission, une qui amènera d'importants fonds pour la Résistance.
– Un groupe de pilotes peut-il réellement effectuer le travail de contrebandiers et de vauriens ?
Darth Vader – Dark Lord of the Sith #19 et #20
écrit par Charles Soule
dessins de Giuseppe Camuncoli
couverture par Giuseppe Camuncoli & Elia Bonetti
En vente les XX et XX Août, 32 pages
#19 :
"Fortress Vader" débute.
– Un Jedi passe un marché désespéré.
– La mission des Inquisiteurs évolue.
– Dark Vador découvre un voleur.
#20 :
– Un voleur fait face aux conséquences de son crime.
– L'Empereur Palpatine récompense Dark Vador avec trois cadeaux.
– Une chose, un choix et une voix.
Star Wars (Marvel) #52
écrit par Kieron Gillen
dessins de Salvador Larroca
couvertures par David Marquez
En vente le XX Août, 32 pages
L'espoir meurt, partie 3.
– Le Faucon Millenium contre la totalité de la flotte Impériale ? Aucun problème.
– Un certain chasseur TIE Avancé piloté par un certain Seigneur Sith ? Un problème. Un gros problème.
– Aucun humain ne peut sauver la situation. Mais peut-être qu'un droide le peut…
Doctor Aphra #23
écrit par Simon Spurrier
dessins de Kev Walker
couverture par Ashley Witter
En vente le XX Août, 32 pages
- Pour la prisonnière sans scrupule Docteur Aphra, accompagnée de son ancienne flamme Sana Starros et de sa flamme actuelle l'inspectrice Tolvan…
– … les chances de fuite diminuent rapidement. Une bonne chose qu'Aphra ne soit pas distraite par une relique coûteuse, non ?
– Oh non.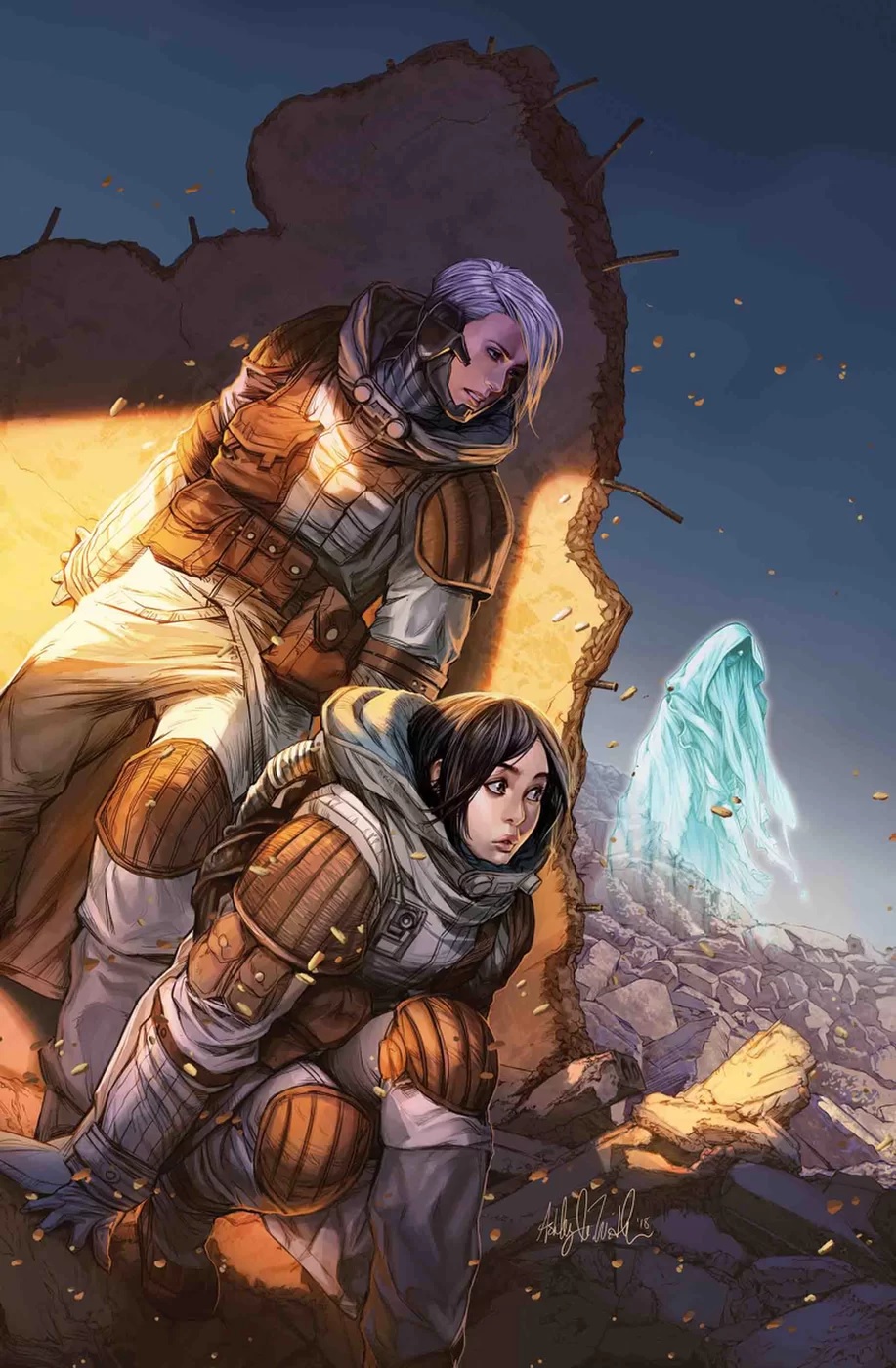 Lando: Double or Nothing #4/5
écrit par Rodney Barnes
dessins de Paolo Villanelli
couverture par W. Scott Forbes
En vente le XX Août, 32 pages
- Après avoir été libéré de Batalla et de son clan de guerriers, Lando affronte désormais une vague de nouveaux obstacles.
– Réussira-t-il à passer les stormtroopers, à retrouver Rythus et à amener les armes à lui et à son peuple ?
– Tout cela est-il possible en étant vêtu d'une cape ? Sa moustache deviendra-t-elle tendance ? Toutes les réponses dans cette issue !
The Last Jedi #5/6
écrit par Gary Whitta
dessins de Michael Walsh
couverture par Rahzzah
En vente le XX Août, 32 pages
- Kylo Ren amène Rey devant le Suprême Leader – mais qui va se rendre ?
– L'Amirale Holdo révèle un plan étonnant pour sauver la Résistance !
– Plus ! Le retour du Capitaine Phasma, et Finn et Rose sont trahis !
Beckett #1 (one-shot)
écrit par Gerry Duggan
dessins de Will Sliney, Edgar Salazar et Marc Laming
couverture par John Tyler Christopher
En vente le XX Août, 40 pages
Le bon, la brute et le tueur !
Tobias Beckett a enseigné à Han Solo tout ce qu'il sait pour survivre dans des cantinas pleines de voyous ou sur des mondes reculés. Mais qui est ce hors-la-loi et pourquoi Enfys Nest – l'une des maraudeurs les plus dangereuses et brutales de la galaxie – prête à tout pour le faire chuter une fois pour toutes ? Découvrez-le dans cette histoire d'un homme qui a joué avec tous les systèmes, mais à un prix qu'aucun casse ne peut rembourser.
Voilà pour aujourd'hui, on attend vos réactions sur les forums.
Share and Enjoy