[Littérature] Sollicitations Marvel de Juilet
|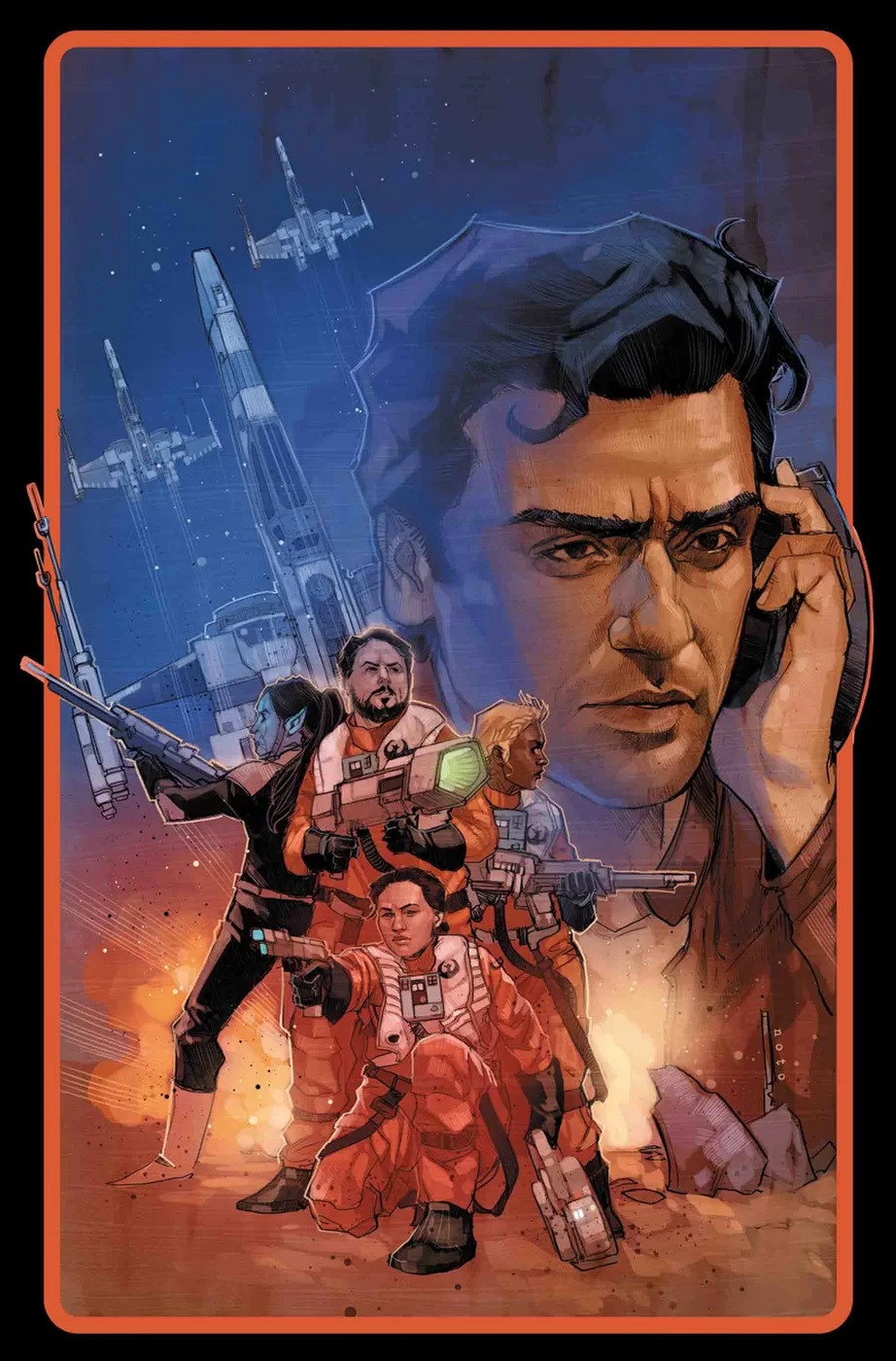 Bonsoir à tous
Voici la liste des comics à paraître chez Marvel au mois de Juillet ! Un nouvel annual est là, et plein de choses très intéressantes pour toutes les issues !
Poe Dameron #29
écrit par Charles Soule
dessins de Angel Unzueta
couverture par Phil Noto
En vente le 18 Juillet, 32 pages
- Où étaient Snap Wexley, Jessika Pava et le reste de l'Escadron Black durant les événements des Derniers Jedi ?
– En train de se battre pour la survie de la Résistance, bien sûr !
– Maintenant, leur histoire peut être racontée…
Darth Vader – Dark Lord of the Sith #18
écrit par Charles Soule
dessins de Giuseppe Camuncoli
couverture par Giuseppe Camuncoli & Elia Bonetti
En vente le 11 Juillet, 32 pages
- Il est temps pour le Grand Moff Tarkin de rembourser une vieille dette à Dark Vador…
– … et régler ce qu'il doit va nécessiter toute sa ruse, et lui coûter bien plus que ce qu'il imagine.
Star Wars (Marvel) #50 et #51
écrit par Kieron Gillen
dessins de Salvador Larroca
couvertures par Mike Mayhew
En vente les 4 et 18 Juillet, 32 pages
#50 :
Dans cette issue, l'espoir meurt.
– La Flotte Rebelle est complète. Elle est magnifique. Elle est somptueuse. Elle est secrète.
– Mais aucun secret n'échappe longtemps à Dark Vador.
– L'histoire la plus épique jamais racontée dans un comics Star Wars commence ici. Préparez-vous à voir l'Empire réellement contre-attaquer.
#51 :
L'espoir meurt, partie 2.
– Le Faucon Millenium – seul – contre une flotte Impériale toute entière.
– Leia peut-elle découvrir la cause de ce désastre ?
– Et même si elle le peut, n'est-il pas trop tard ?
Doctor Aphra #22
écrit par Simon Spurrier
dessins de Kev Walker
couverture par Ashley Witter
En vente le 25 Juillet, 32 pages
- Je veux dire, à moins d'ajouter un fantôme de Force vengeur. Et des droides meurtriers complètement fous. Une sangsue cérébrale. Un danger biologique…
– Même l'archéologue rebelle Aphra ne peut pas trouver un moyen d'empirer les choses.
– Faux. Car son actuel beau-frère et son ex sont sur le point de se rencontrer…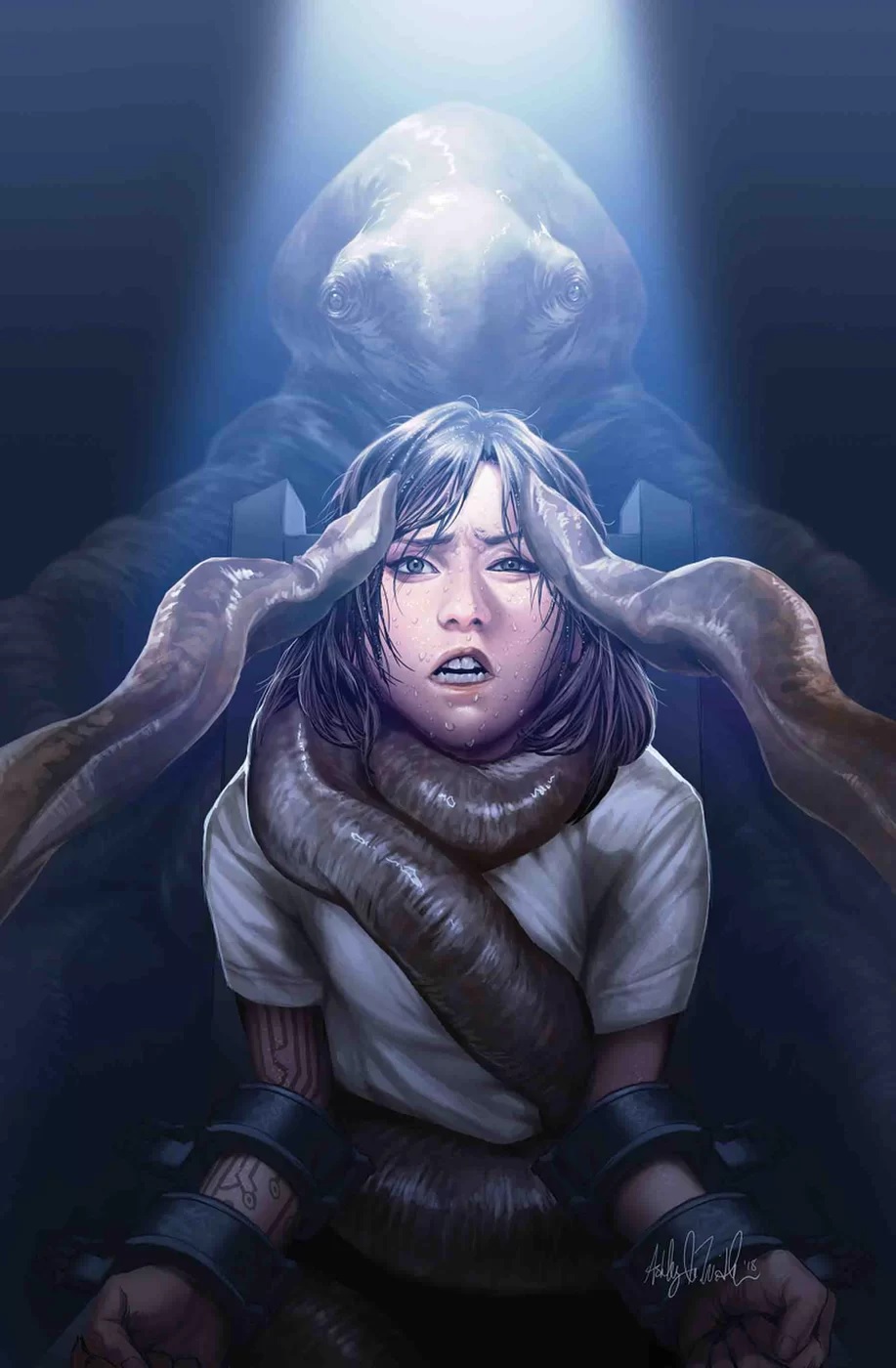 Thrawn #6/6
écrit par Jodi Houser
dessins de Luke Ross
couverture par Paul Renaud
En vente le 11 Juillet, 32 pages
L'ascension du Grand Amiral Thrawn atteint son point culminant !
– Thrawn rencontre enfin son plus grand ennemi face-à-face !
– Le dernier pari de Pryce pour sauver sa famille réussira-t-il ?
– Et quel rôle va jouer Eli Vanto dans l'ultime plan de Thrawn ?
Lando: Double or Nothing #3/5
écrit par Rodney Barnes
dessins de Paolo Villanelli
couverture par W. Scott Forbes
En vente le 25 Juillet, 32 pages
- La chance de Lando l'a quitté lorsqu'il a été capturé par Batalla.
– Batalla sera grassement récompensé s'il rend Lando à ses ennemis. Et il en a beaucoup.
– Une galaxie de mauvais bougres obtiendront-ils ce qui leur est dû contre leur dernier obstacle ?
The Last Jedi #4/6
écrit par Gary Whitta
dessins de Michael Walsh
couverture par Rahzzah
En vente le 4 Juillet
Alors que la passé se meurt, le futur s'illumine…
– Rey parie gros alors qu'elle se dirige vers une confrontation avec Kylo Ren et le Suprême Leader Snoke.
– Alors que le destin de la Résistance est en jeu, Poe Dameron risquera-t-il une mutinerie pour prendre les choses en main ?
– Et qui est le mystérieux visiteur qui vient offrir ses conseils à Luke Skywalker ? (Spoiler : c'est Yoda !)
Darth Vader Annual #2
écrit par Chuck Wendig
dessins de Leonard Kirk
couverture par Mike Deodato Jr
En vente le 18 Juillet, 32 pages
Dark Vador n'a pas envie que l'Empire lui dissimule des secrets – et réciproquement. Ce qui veut dire qu'il est temps pour lui de se renseigner sur le projet du gouverneur Wilhuff Tarkin et d'Orson Krennic : l'imposante station de combat en construction sur Geonosis. L'opportunité se présente lorsque le projet est saboté par des forces inconnues. L'Empereur fait appel à son homme de main pour découvrir la source de la trahison qui menace de destabiliser l'ascension galactique de l'Empire.
Voilà pour aujourd'hui, on attend vos réactions sur les forums.
Share and Enjoy