[Littérature] Sollicitations Marvel d'Octobre
|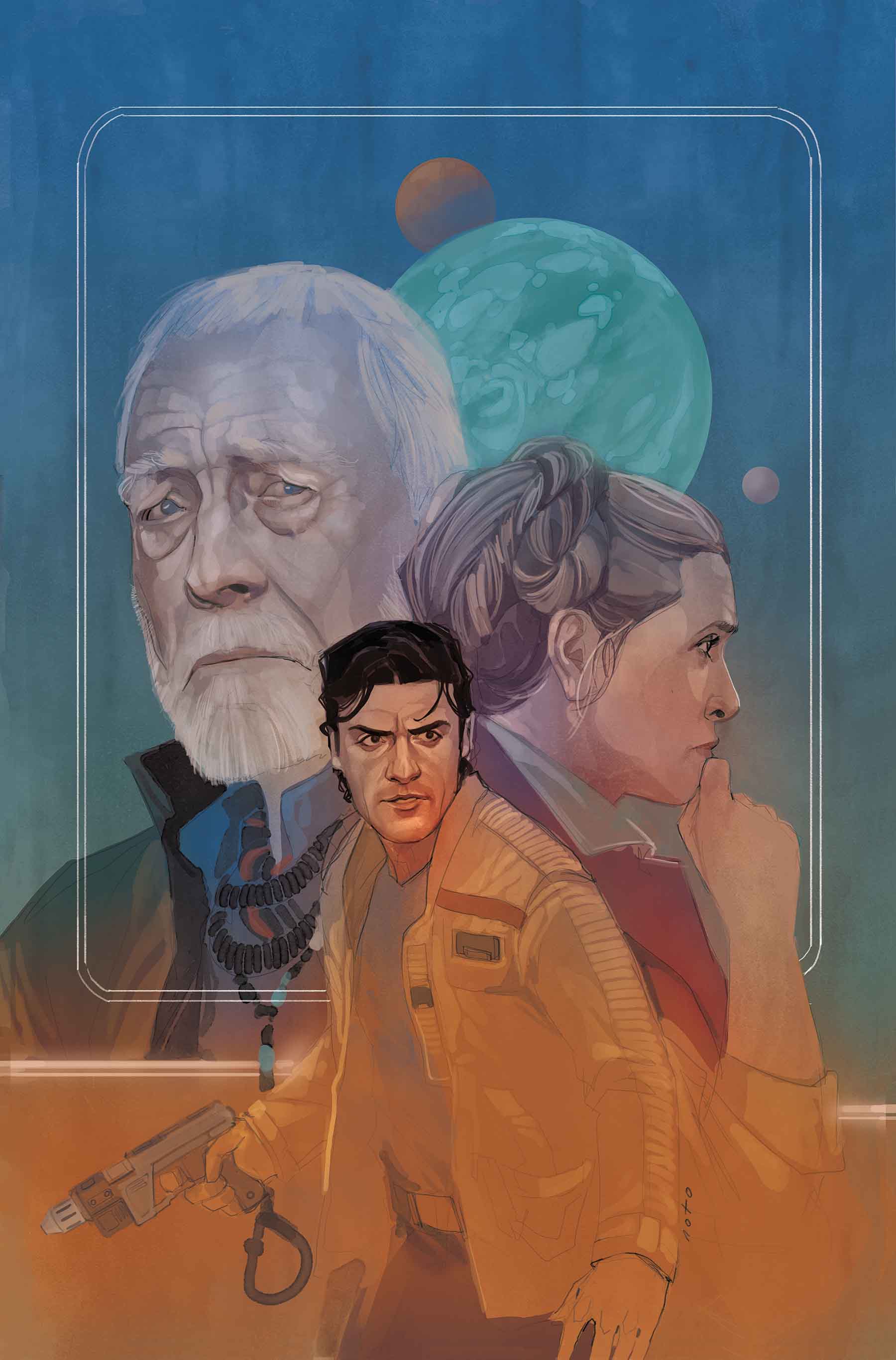 Bonjour à tous
Voici la liste des comics à paraître chez Marvel au mois d'Octobre ! Aucune nouvelle série, il faudra attendre sûrement Novembre pour ça.
Poe Dameron #20
écrit par Charles Soule
dessins de Angel Unzueta
couverture par Phil Noto
En vente le 18 octobre, 32 pages
- La Générale Leia Organa donne à Poe Dameron une importante tâche…
– … localiser le mystérieux Lor San Tekka !
– Et notre héros pourrait en être plus proche qu'il ne le pense.
Darth Vader – Dark Lord of the Sith #6
écrit par Charles Soule
dessins de Giuseppe Camuncoli
couverture par Francesco Mattina
En vente le 4 octobre, 32 pages
- Dark Vador rencontre… l'INQUISITORIUS !
Star Wars (Marvel) #37
écrit par Jason Aaron
dessins de Salvador Larroca
couverture par Mike Mayhew
En vente le 4 octobre, 32 pages
- L'Escouade SCAR est de retour… avec leur attaque la plus mortelle !
Doctor Aphra #13
écrit par Kieron Gillen
dessins de Kev Walker
couverture par Kamone Shirahama
En vente le 11 octobre, 32 pages
- Aphra avait un plan pour mettre aux enchères une intelligence Jedi artificielle afin de gagner beaucoup de crédits.
– Malheureusement, les choses ne se sont pas déroulées comme prévu…
– Dark Vador est de retour, et notre archéologiste est moins morte que ce qu'il imaginait.
Jedi of the Republic – Mace Windu #3/5
écrit par Matt Owens
dessins de Denys Cowan
couverture par Jesus Saiz
En vente le 25 octobre, 32 pages
- La première mission de Mace Windu et son escouade lors de la toute récente Guerre des Clones se poursuit !
– Que veulent les Séparatistes à la planète Hissrich ?
– Mace peut-il vaincre le droide mercenaire AD-W4 pour les arrêter ?
Journey to the Last Jedi – Captain Phasma #3 et #4/4
écrit par Kelly Thompson
dessiné par Marco Checchetto
couverture par Paul Renaud
En vente les 4 et 18 octobre, 40 pages
- Phasma et Pilote sont sous couverture !
– Après avoir poursuivi un officier du Premier Ordre sur une mystérieuse planète, Phasma se retrouve aux commandes d'une nouvelle armée luttant contre une nouvelle menace.
– Découvrez comment l'officier la plus grande du Premier Ordre fait son chemin à travers la galaxie avant de retrouver son équipe lors des Derniers Jedi.
Voilà pour aujourd'hui, on attend vos réactions sur les forums.
Share and Enjoy