[Postlogie] Star Wars : The Rise of Skywalker : rumeur sur trois célébrités jouant des Stormtroopers
|
Le site Making Star Wars, généralement fiable, prétend connaître les noms de trois célébrités jouant des Stormtroopers dans Star Wars : The Rise of Skywalker. Il s'agirait du chanteur anglais Ed Sheeran, du chef cuisinier anglais Jamie Oliver, et de l'animateur TV américain Stephen Colbert, qui a présenté le panel sur l'Episode IX à la Star Wars Celebration.
Les rumeurs concernant Sheeran et Oliver avaient déjà été diffusées dans le journal The Sun.
D'après Making Star Wars, Sheeran et Oliver feraient leur caméo dans une scène se déroulant sur une planète enneigée. Ils joueraient bel et bien bien des Stormtroopers, et non des Snowtroopers.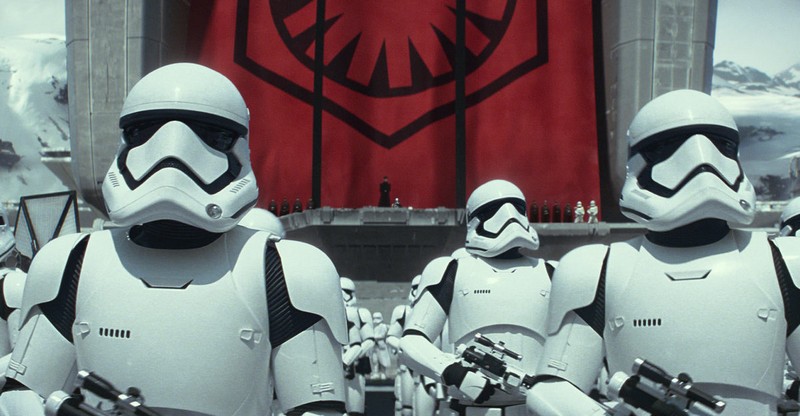 Reste à voir si tout cela se confirmera.
D'autres célébrités avaient déjà joué des Stormtroopers dans les épisodes précédents : Daniel Craig dans Le Réveil de la Force, Tom Hardy et les princes William et Harry dans une scène coupée des Derniers Jedi.
Star Wars : The Rise of Skywalker sortira le 18 décembre.
Share and Enjoy