[Télévision] Rumeur : Ewan McGregor aurait-il signé pour reprendre le rôle d'Obi-Wan ?
|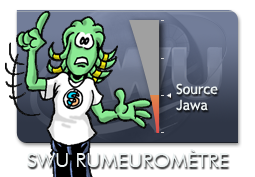 Cela fait un moment que les fans entendent parler d'un possible retour d'Ewan McGregor dans la peau d'Obi-Wan
Selon CineLinx, qui n'a jamais eu de rumeur sur Star Wars, deux sources lui auraient confirmé qu'Ewan McGregor avait bien signé pour interpréter à nouveau le rôle du Maitre Jedi.
Nous sommes à une semaine de la D23, la convention de Disney, où la série The Mandalorian et le dernier épisode de la Postlogie seront un peu mieux présentés au grand public. Peut-être aurons-nous le droit à de nouvelles annonces concernant le futur des séries Star Wars, avec notamment plus de précisions sur celle portant sur Cassian Andor ?
En attendant, nous découvrirons le 12 Novembre la série The Mandalorian.
Share and Enjoy